Kenya is ranked among the most corrupt countries in the world; you can as even Robert Mugabe.
The rate at which people are stealing is worrying and if nothing is done, the country could collapse any time soon. The Jubilee manifesto did not have 'corruption' as the main issue to be tackled once they clinch power, so don't ask them why they aren't bothered by people stealing left, right and centre.
I know most of you are wondering where the money is stolen and why Ethics and Anti-Corruption Commission has never recovered the money. This is where the corrupt leaders hide their money.
In their homes
Recently, detectives from EACC stormed into one of corrupt leaders in the country, surprisingly they managed to recover Sh4 million hidden below a pillow.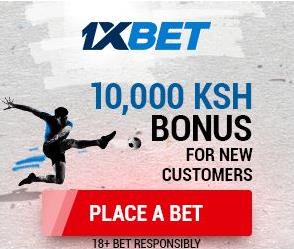 This is a trick most corrupt people use in order not to leave a trail. They know that saving the money in banks could be traced.
These people have even dug holes in their compounds where they have hidden billions of shillings. That's why their compounds are heavily guarded.
Abroad
They don't bother saving the money in local banks. They instead wire the money to countries where money laundering law doesn't work. Such countries include Libya, Switzerland and many Arab countries.
Alternatively, they drop the money to their relatives abroad.
When you see these people making numerous trips abroad, don't be cheated that they are working for you, they are actually looking for places to hide your money.
Buying property
Corrupt people don't like having money in liquid form. They normally buy land, apartments and shares but register with names of companies whose directors are not even known. You cannot trace the owners. Sometimes they register the property using their kinsmen names.
You always see houses being advertised at exorbitant prices.As you wonder who on earth will buy those houses,a corrupt person comes with the loot and purchase all the units.
These are the people who have made property prices to shoot up to a level where those depending on salaries won't afford.
Buying gold and diamond
A single gold could cost up to billions, which an ordinary person cannot afford. Corrupt people end up buying this gold and keep it in their homes. They later sell it to the government or companies.
Starting a company
Corrupt people often start big companies and even if they make losses, they inject the money into the business and declare profits each year.