Parliament Majority Leader Aden Duale is a man who speaks without apologies. Since Jubilee tested presidency, the man from Garissa has been very vocal especially in dismissing opposition leader Raila Odinga.He speaks with bitterness when the word Raila is mentioned but softens his tongue when addressing other enemies, even perennial ones.
Many Kenyans have been wondering why Aden Duale, former Odinga ally, is such a bitter man yet they shared a plate with former Prime Minister. Below is the reason why Duale hates Raila with passion.
According to one of Duale's friends, during the 2007 elections Duale campaigned for Raila passionately, he even offered financial support to Odinga so that he could capture the number one seat.Raila had promised that when he ascends to power he would protect Muslim community, which Duale was fighting for-they were vulnerable. But when Raila became the Prime Minister, he forgot everyone, including his former ally William Ruto.
Duale believes that Raila dug his political grave when he fired Deputy President William Ruto from Agriculture docket. That was the time Ruto and his friends-Duale included-decided to show Raila how defeat looks like.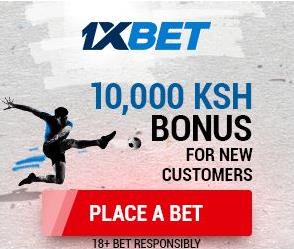 Duale's friend also reveals to us that prior to 2013 elections; several Kalenjin elders and politicians were sent by Deputy President William Ruto to plead with Raila not to chase away Mau settlers, instead he dismissed them.
Due to Raila's arrogance and the fact that Kibaki was clever enough to go slow on Ruto even as Raila wanted him jailed, Duale,Isaac Ruto and Charles Keter decided to look for other avenues. They decided to form URP which Ruto used to beat Raila in 2013.
It is believed that Ruto was so desperate in 2012 that he wanted to support anyone as long as Raila is defeated in 2013.One of the major reasons why he could not forgive Raila is the fact that when he was appointed Prime Minister he went for Musalia Mudavadi as the Deputy Prime minister.Ruto had hopes that since he delivered more than 1 million votes to Raila, he could be given Mudavadi's seat.
One of the statement that made Ruto to hate Raila even more was when he,infront of a crowd, claimed that Ruto and Uhuru belong to jail (ICC).Ruto at that time was in dilemma but changed his mind the moment he heard such a scaring statement.
Aden Duale and Ruto see Raila as someone who cannot be trusted;he is neither here nor there.