Every Kenyan wants to own a car but in most cases financial constraints force them buy cheapest cars,mostly from Japan.
It doesn't matter which car you own, whether a Ford, Toyota, Porsche, Mercedes Benz or Range Rover as long as it serves the most fundamental function-taking you to the destination and back.
The best car to own in Kenya is one with low fuel consumption and can last for more than 3 years. A car whose spare parts are readily available and not expensive. A car whose CC is less than 2,500, meaning you cannot spend more than Ksh1, 000 per day on fuel if you are driving within a town.
I know most people in Nairobi; especially new employees get extremely excited with their first salaries to the extent of buying a car with a loan. It's not bad to buy a car but ensure you have extra income to fuel and maintain the machine. It's laughable when someone with a car fails to fuel it to a point of seeking financial help from friends. Owning a car is like giving birth to a baby whom you must feed day in day out, failure to which you will be embarrassed.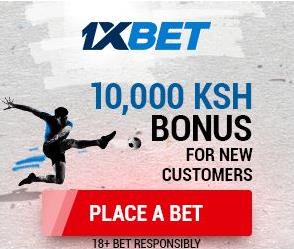 What car you should buy if your monthly salary or income is less than Sh 150,000
Earning monthly salary of less than Sh150, 000 limits you from owning luxury cars. The best this salary can afford is a car whose cost is less than Ksh 1 million.
To be honest, this salary will sustain a car that consumes fuel of les than  Ksh 800 per day, unless you don't want to save any money.
"It has been observed that the best car to own with this salary is a Toyota Vitz, Axio,Corolla and all Toyota cars costing less than Ksh 800,000, Mazda Demio,  Nissan(with less than 2,500CC), and all the cars with at most 2,500 CC.
If your monthly salary is more than Ksh 200, 000, then you can own a BMW, Nissan X-Trail, Ford, Toyota Harrier, Subaru and any car costing between Ksh 1.5 million to Ksh 2 million."
Those earning more than Ksh 600,000 per month own Range Rover, Land Rover Discovery,Porsche,Toyota Prado, Toyota VX and V8 and any car costing more than Ksh2.5 million.