Everybody is seeking to know how rich is our pastors,but for your information Kenyan pastor are extremely rich.
A century ago, being a pastor was a calling. Anyone who claimed to be a pastor was highly respected because he was regarded as the sole character every sinner would get information concerning heaven. Today a very insignificant number of Kenyans have hopes in our pastors.
Our preachers shamelessly take alcohol, marry more than one wife, smoke and even commit sins prohibited by the Bible without being scared of eternal death.
Based on the lifestyle of our pastors, the following are the wealthiest pastors in Kenya.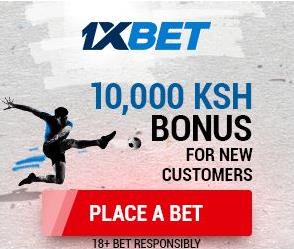 Bishop Margaret Wanjiru
Margaret Wanjiru is the founder of Jesus is Alive Ministries. She started the church with only 5 members but grew exponentially in 3 years, becoming one of the largest churches in Nairobi.
Pastor Maina Nganga
Forget about troubles Maina Nganga is going through. This man of God is heavily loaded.Maina is the founder of Neno Evangelism Centre which is located in Nairobi along Haile Selassie Avenue.
It is believed that his church collects over Sh 200,000 per weekend and almost Sh 1.5 million per week. He lives in Karen and drives a BMW, Range Rover and other top of the range cars.
Pastor Thomas Wahome
Pastor Thomas is the founder of Helicopter ministries located in Nairobi. He is among few preachers in Kenya who live in a house worth over Sh50 million and drives a range rover sports car.
Wahome's wife, Leah Mueni, shocked the entire nation in 2014 when she went to court seeking divorce from the pastor. She was seeking Sh 500,000 monthly upkeep, claiming that the pastor is extremely rich.
Rev Allan and Cathy Kiuna
The two preachers jointly own JCC church which is among the churches with huge following in Niirobi
The church collects tithes in the tune of millions every weekend, which goes to the pockets of the owners.
Kiunas live in a posh residence in Karen and drive top of the range cars. This is one family whose children study in international schools and foreign universities.
Pastor Pius Muiru
Pius Muiru contested for presidency in 2007.For your information, contesting for presidency in Kenya requires at least Ksh100 million, which the pastor was able to raise.