There are about 6 radio stations in Kenya regarded as best paying.Every journalist strive to work for them due to attractive salaries,better working conditions and opportunity for growth.
Journalism is a noble career, especially for talented individuals whose aspirations are to work in a challenging as well as fulfilling working environment. However; your career growth depends on a company you work for.
The digital era has opened new opportunities for journalists in the country. The number of stations created within the last two years has more than doubled. This is a wonderful opportunity for the jobless Journalism and Communication graduates.
Getting a good job and working for 'any company' are two different things. To secure your dream job is what makes you compete with international journalists in terms of financial freedom and job satisfaction.
But how exactly would you know the highest paying Radio Stations in Kenya? Below is a hint on where to search for a job and feel like any satisfied worker in Kenya.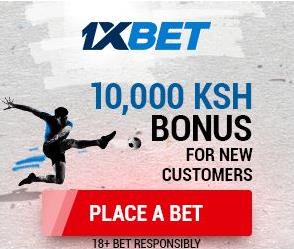 Classic FM
Classic FM is the top paying Radio Station in the country. On average, a Radio Presenter earns Sh 120,000 per month. This salary is however paid fresh graduates and poorly rated Journalists at the stations.Influential people like Churchill aka Mwalimu Kingangi and Maina Kageni earn over Sh 1 million per month.
Kiss 100
Kiss FM is a sister station to Classic FM.Their salaries don't vary much with Classic 105 but Classic FM brings Radio Africa more revenues than Kiss 100.Presenters like Shaffie Weru and Kalekye Mumo earn slightly above Ksh 300,000 per month.
The average salaries for Junior Journalists at the station earn slightly above Sh 80, 000 but experienced ones earn above Sh 150,000.
Radio Citizen
This is another well-paying station in the country. In short, no experienced journalists in the station earn less than Sh 150, 000.
Nation FM
Nation FM is owned by Nation Media Group and is ranked among the best paying stations in the country. The average salary for an average Radio Presenter there is Sh 100,000.But other presenters like Munene Nyagah earn more than Sh 300, 000
Radio Maisha
Radio Maisha is owned by Standard Media Group. Though the station is not as old as Radio Citizen, Their Radio Presenters are well renumerated.
The average salary for a Radio Presenter in Radio Maisha is Sh 70,000
Radio Jambo
The station is owned by Radio Africa.It was among the first sports stations in the country.
Its reception across the country was extremely good, and within no time, the viewership grew beyond expectations.
They now have a program featuring Reggae Music and hosted by Mbusi, who earns more than Sh 600,000 per month.Other Presenters are also not complaining.
Capital FM
When you see a company owned by Billionaire Chris Kirubi,know there is money there.Capital FM is among the few companies which can hire a fresh graduate and pay him Sh 250,000 per month.
Stations with poor salaries include Milele FM,Waumini,KBC Radio and associates and all vernacular stations.