It's that time of the year when you have to implement your resolutions. You have saved enough and now you want to have an office to operate your business from, but you are perhaps wondering where to get a cheap office to rent in Nairobi.
This article will guide you on the best places within Nairobi City where you can get cheap offices for your business.
Looking at Nairobi, there are over 20 possible places an individual could set up a business but some of the areas are too expensive for business startups.However,there are some areas, especially where there are apartments, you can get a specious office with as little as Ksh25,000 per month.
The following are places in Nairobi with cheap offices to rent
Ngong Road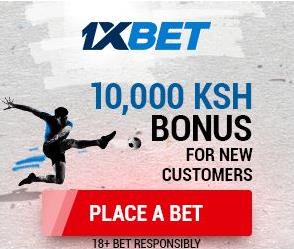 Most businesses are now relocating from Nairobi CBD to Ngong Road. There are several cheap new houses with excellent finishing, specious and cheap as well. If you aren't lucky to get an office within a building near the road, you can as well manage to get a specious office 500 metres from Ngong road
A single room office, which can accommodate two tables, goes for Ksh25, 000-Ksh 45,000.While a specious office with at least 4 tables and two rooms goes for Ksh45, 000-Ksh 70,000
Nairobi CBD
Some selected streets within Naiobi CBD have nice offices to let. Areas like Utalii Lane, Moi Avenue, Biashara Street, Loita Street and Tom Mboya Street are ideal for individuals who are new in the field of business. The offices here range between Ksh25, 000-Ksh50, 000 per month depending on the size of the rooms.
If your business involves working with a crowd then Nairobi CBD is the best place to set up your business.
Kieleshwa
I know many of you will be surprised to hear that cheap offices are found in Kileleshwa.You can get an office in a good apartment in Kileleshwa for as little as Ksh25, 000 per month. There are also bedsitters which you can let for as little as Ksh20, 000 and convert them into offices.
Thika Road
Majority of the houses along Thika road are residentials but good news is that cheap offices are also found there.
Surprisingly, you can get an office along Thika Road-Kasarani,Allsopps ,Githurai,Opposite Kenyatta University,Ruiru or near KCA University with as little as Ksh20,000.
Ngara
Apart from Ngara market, there are also available opportunities for business in the area. The good thing with Ngara is that it's extremely close to the Nairobi CBD, 10 metres walk.
Mombasa Road
I agree that getting a cheap office along Mombasa Road sometimes is hectic but I can as well say with much confidence that cheap houses for offices are also available here.What you need is to switch your focus to South C,South B,Near Mlolongo areas; that's where you can get vacant houses for offices with as little as Ksh 30,000 per month.