Customer Care and Front Office Jobs are numerous in Kenya, with every company employing at least one degree or diploma holders in customer care or front office.
People with qualifications in customer care, front office, business administration, human resources Republic relations and marketing perform the roles of customer care perfectly.
One thing you should know is that customer care and BCOM are the courses with the largest number of graduates in Kenya. Due to this dynamic; it has become increasingly difficult for many graduates of these courses to find meaningful employment either in private or public sector.
It is estimated that more than half of graduates in customer service related courses are jobless and highly desperate due to the limited jobs opportunities. Some graduates have resorted to venturing into business as opposed to dropping CVs in offices each and every day.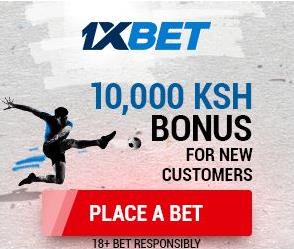 I wish to inform you today that every single job opportunity being advertised in Kenya related to customer care or front office is viewed by more than 20,000 individuals. A single job opportunity attracts at least 1,000 applicants.Now, tell me what magic you could use to secure the only available chance!
How to make yourself marketable with a qualification in Front Office and Customer Care
The best way to be noticed by employers is to pursue a professional course in Marketing, Front Office and Customer Care.
I will propose for you courses like Certified Secretaries (CS) and chartered Institute of Marketing (CIM).With these papers employers will see a determined you and offer you a chance to work with them.
Some graduates are also lucky because they secure employment even before graduation. Those are special cases but most of us must work hard to be noticed.
I can advise you to consider applying for Internships instead of job vacancies. This one goes especially to people who have applied for more than 100 companies without successfully getting a job or being invited for interviews.
Front Office and Customer Care salaries in Kenya
These are professionals who are not valued in any organization even though they play crucial roles in institutions.
Most companies pay their secretaries Sh 25,000 per month: there are a number of companies which pay even Ksh 10,000.
Companies like Safaricom pay graduates as low as  Ksh 45, 000 per month, which is injustice.
The best places to work are NGOs, which pay their secretaries up to Ksh 150,000.