Audit firms are among the best institutions to work for in Kenya because their terms are always good with attractive salaries. But there are a number of Audit and Accounting firms with low renumeration.
As you seek for employment, we'd like to prepare you in advance in regards to salaries local as well as international audit firm pay accountants and auditors, especially fresh graduates.
PWC
PWC is a leading audit firm in the world with over 100,000 employees. In Kenya,it's the best paying audit firm.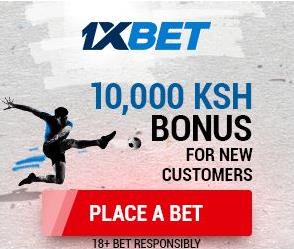 A fresh graduate, who is employed as a graduate trainee earns Sh 80,000 but the salary increases to Sh 120,000 when he completes the two year training. Thereafter, salary increment is implemented according to company policy.
Most employees at PWC Kenya earn an average salary of Sh 150, 000, but senior managers in the rank of partners earn up to Ksh 1.5 million.
KPMG
KPMG is another great audit firm to work for. It is ranked the best in training employees' leadership skills.
As a KPMG employee, you will have opportunity to learn audit, finance,risk management and actuarial skills, which will enable you secure a senior position in other institutions.
The starting salary for fresh graduates at KPMG is Sh 75,000 but the money almost doubles once an individual completes 2 year training.
Deloitte
Deloitte is an audit firm with a reputable name globally. Working for Deloitte in Kenya will expose you to audit, financial services, risk management and accounting services environments.
Starting salary for fresh graduates at Deloitte is Sh 75,000-Sh 120,000
Earnest & Young
This is among the 'big four' and is always ahead of almost all the audit firms worldwide.
In Kenya, E&Y pays fresh graduates over Sh 80, 000.
Other best paying audit firms include PKF East Africa and RMS Ashvir
In order to get a job at these institutions, you must score at least Upper Second Class in college and have education background in Finance, Statistics, Actuarial Science, Human Reources,IT ,Computer Science,Marketing,Engineering,Mathematics and Medicine.