There are over 10 types of decoders in Kenya, most of them being local.
If you are new to the usage of the set boxes, perhaps you are wondering which set box is best for you; you are at the right place.
Having tested most of these decoders and the feedback I receive from the users, I believe I should share information regarding which decoder to buy in Kenya.
To begin with, Startimes emerges as the best because most of the programmes are free-you can subscribe to the programs which are not free if you wish.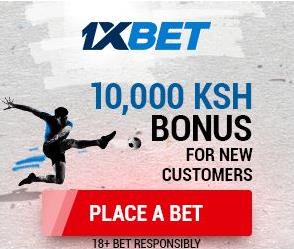 I always stick to Startimes because it has the best network; it doesn't go off anyhow.
GoTV on the other hand is a very good decoder and has several channels that you don't pay for. But one thing you have to know is that you have to pay subscription fee every month when using GoTV but the services are excellent.
For those who love football and lots of cartoon channels then this is the set box to have.
DSTV is another set box that is loved by football fans and people who own pubs and hotels.
Though subscription fees for DSTV is a bit high, it's a good set box because it allows for free to air channels like Citizen TV, NTV,KTN and K24
ZUKU is a very excellent decoder because of the many family friendly programs available with the set boxes.
However,ZUKU requires monthly subscription in order to enjoy watching more channels. But one thing that makes it very attractive is the fact that it has additional services like internet.
Bamba decoder has poor network. It goes on and off each and every time.But the decoder is good when it's in good condition.
Citizen Decoder is another option if indeed you are not impressed with Zuku,GoTV and Startimes.
You can also try other decoders provided in the following list.
DSTV
ZUKU
Startimes
Go TV
Hotpoint
Technosat
GOSPELL
Samsung
Yaojin
iClass
Bamba
Citizen decoder
When it comes to choosing the right decoder,I advise you not to be so much concerned with the amount you buy the set box, what should worry you is whether you will be satisfied with the services when using it.
Another factor you should consider is how much money you will pay as monthly subscription. I know there are many of you who will not be willing to pay Sh 800 as monthly subscription.