Uhuru Kenyatta is listed by Forbes as one of the wealthiest politicians in Kenya and among the richest people in Africa.
Uhuru is the son of First President of Kenya, Jomo Kenyatta, and the 4th President of the Republic of Kenya.
If you are perhaps wondering what assets Kenyatta family own, the following is a list of their property, estimated at Sh120 billion.
Land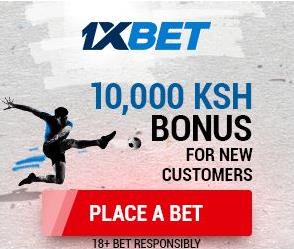 Kenyatta family own more than 500,000 acres of land, spread across the entire country. All the land was acquired when Jomo Kenyatta, his father was the President of Kenya.
Heritage Hotels
The family own chain of hotels in Kenya,Heritage Hotel,which are ranked among the best hotels in Kenya by Trip Advisor.
Camps
Mara Explorer, Voyager Ziwani, Samburu Intrepid, Mara Intrepid.
These camps are most visited by tourists from Europe, Chna, South Africa, Australia, Canada and many Asian countries.
They post profits in billions of shillings each year.
Beach Hotels
Voyeger Beach Resort in Mombasa and Kipunguani Explorer in Lamu.These are beaches no any ordinary person can own because they are located in beach plots, which are very expensive.
Commercial Bank of Africa
As you are aware, Commercial Bank of Africa posts profits in excess of Sh 5 billion each year. It is one of the biggest banks in Kenya.
Kenyatta family own more than 50 % of shares in this bank.
Mediamax Group
Mediamax owns,People Daily, K24, Kameme FM,Milele FM and many radio stations.It is fully owned by Kenyatta family.
Clay Works Kenya
Clay works is involved in making bricks and other construction materials.The company has several branches in Kenya and distributes products all over Africa.
Brookside Dairy Limited
Brookside is the largest milk processing company in Kenya.It is fully owned by Kenyatta family,and distributes milk in Kenya,Uganda,Tanzania,Zambia and Nigeria.
Other companies owned by Kenyatta family include:
Beta Healthcare (Pharmaceutical firm), Timsales Holdings (Timber firm), commercial buildings, Peponi school (school for the high net worth families in Kenya. They charge as high as ksh700, 000 per term for each child), Chartis/AIG insurance and many other businesses.