A 39-year-old man is suffered double tragedy after losing Sh 200,000 to popular betting game,Sportpesa, and consequently losing his wife of 12 years.
Sources say the Langata man withdrew the amount on Saturday morning without his wife's knowledge and placed double bets, one for Manchester United and another one for Everton. He gave each game Sh 60,000 and was hoping to harvest big.
The bank employee, identified as Onyango, got a shock of his lifetime when both teams lost. He immediately crushed his 32 inch digital TV flat screen into several pieces.
When the wife noticed strange wrinkles on her husband's face, she went to enquire what had happened to her lovely husband. She was shocked to find all the money her husband had borrowed from Equity Bank had been swallowed by Sportpesa.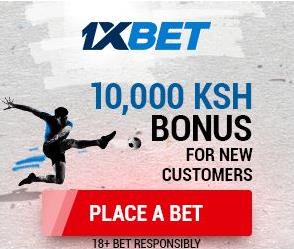 The wife, identified as Josephine, packed and disappeared.
The man was this morning seen walking along the Langata Estates talking to himself and punching the air aimlessly.