One million shillings can start a lucrative business that can generate profit of up to Sh 100,000 per month. Whether it is small business or large business, income from a venture of this amount is enough to feed you and remain for savings.
What you need to do is identify a suitable venture, a profitable one and a good location where security is guaranteed and customers are not limited.
Based on our research,we list some of the profitable businesses you can start with Sh 1 million in Kenya
Car wash (Nairobi, Mombasa, Kisumu, Thika, Central Kenya)
Poultry farming
Agrovet
Hardware
Buying and selling plots
Matatu business
Electronics shop
Selling motorcycle spare parts
Selling car spare parts
Starting wines and spirits shop (wholesale)
Starting a small bakery for cake making
Executive salon with massage services
Laundry business in Nairobi
Starting a garage
Car tinting business
Starting a security firm
Starting day care services
Selling jewelry and wedding dresses
Tent making
Planting tomatoes and watermelon
Car hire business
Fast foods restaurant
The businesses listed above are all profitable but you need to choose the one you are comfortable with.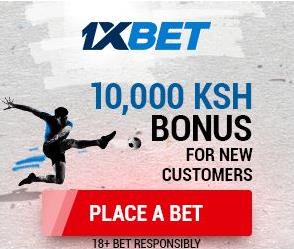 In Nairobi, for instance, car was can bring you Sh 100,000 every month, day care services the same.
A number of entrepreneurs we interact with confess that business of selling wines and spirits is good but you have to sell at wholesale level in order to realize significant profits.
Car tinting business is also not flooded, and many people are rushing to have their cars tinted .This is one venture that can make you forget poverty and join the club of who is who.
A garage is an excellent idea because every minute a car must get involved in an accident in Kenya. Those cars are normally towed to a nearby garage. There are also a number of motorists who take their cars to the garage for services.
Advantage of having a garage is that you charge a client according to how you see him. The cost is not fixed.