My Name is Steve Msoto and I live in Nairobi
My story is long and I am bleeding as I write this.
I married my dear wife in 1990 after dating for 3 years. We both attended the same primary school but different high schools. We lost each other for three years before we finally met and married in 1990.
We lived together and gave birth to three children, both boys. But problems started in 2013 when I was transferred from Kisumu, where my wife lived to Nairobi.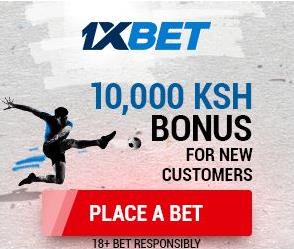 The distance was too long and I couldn't make it to Kisumu every week, but I managed once a month. I could visit her at most twice a month and with time I became tired.
In 2014 January, I met a girl in City Shuttle bus, who was sitting next to me.We chatted close to 30 minutes as the bus was moving towards Nairobi town. I was lucky to note down her number as I was alighting.
That evening I managed to call her and enquire more about her personal life. She told me she was single but not interested in relationships because she had been disappointed before. I told her I don't mind if I became her best friend. I also told her I am married.
I interacted with her for close to three months and after becoming close friends, she ended up visiting my house, which resulted to an intimate relationship.
In June 2015 she gave birth to my first child. Unfortunately, my wife of 25 years discovered our relationship. Immediately she got wind of what was happening in my house in Nairobi, she came to confirm it was true.
One evening, as I was taking supper with my current wife, my former wife knocked the door. Immediately I opened the door, she started fighting with my current wife. That was the time I chased her away and followed her to my Kisumu home and ordered her to pack and go.I was sure even if we divorced I couldn't lose anything, after all I had gotten someone who was more beautiful and educated .
My current wife is a lawyer and works with a leading law firm in Nairobi. I am weeping aloud because of things I have discovered she does with her boss.
I have found her twice with her boss along Loita Street kissing each other, but when I ask her she always becomes rude. I have always threatened to divorce her but she keeps reminding me she is a lawyer and she knows even high court lawyer. She now wants three quarters of my assets which I had with my first wife.
One thing that makes me hate her is the fact that she changed the names of two plots I own in Rongai.
As I write this, we don't communicate at home and my first wife has never communicated back since I chased her away.I know I offended my wife, even God might fail to forgive me, but I would like to meet her and beg for forgiveness.
I fear I might lose my assets to my current greedy woman. What should I do