A man identified as Samuel Ambe has been arrested for killing his lover,Mata, and shaving off her pubic hair.
Mata, who was married to a lawyer, Jidonu Sunday, lived in the Agric area of Ikogazebba, Badagry, and had an extra marital affair with the accused.
Below is the reason why Samuel killed his lover:
"I came back from the court that day around 2pm because I was ill. On getting home, I found out that my wife was dressed up, ready to go out. I told her to prepare coffee for me because that it is what I normally take in the afternoon.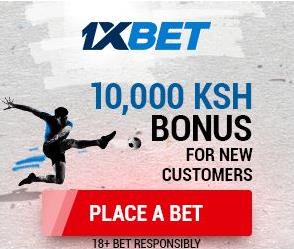 "She said I had been taking too much coffee and advised me to eat eba that was already prepared. She put the stew on fire while she went to pick our last child, Laura, from the school. I told her to help me buy drugs along the road. "The same motorcyclist that took her to and from the school waited for her outside and took her again supposedly to the market to buy beans. "I slept after taking the drugs. Laura woke me up around 5pm and I asked her brother where their mother was. I called her number but it did not go through. I called her mother, our church and the centre, where she was doing a post-literacy study; they all said she was not with them. "I became more worried when it was 9pm and Mata did not come home. "I could not sleep till the following day when I reported at the Badagry Police Division.
"I was at the station, when the head of the vigilante group in our community called me on the telephone that my wife had been found dead in a bush path. "When I got to the scene, a crowd had gathered and policemen from Ado-Odo Ota, Ogun State, had arrived to pick her corpse. She was strangled and stabbed in the leg. Her private parts' hairs had been shaved off "I was told she used to go to the suspect's home regularly and was there on February 15." The lawyer said he gave the information to the police, leading to Ambe's arrest. "He is a non-teaching staff member at LASU. His family members do not live with him in that house. "As we were going to the station in a police van, he called somebody on the telephone, telling the person in Egun language that the fat woman had been traced to his house. He did not know that I understand the language," the husband to the deceased added. "We ceased Ambe's phones and upon dialing the deceased's number on one of the phones, it showed '[email protected]' as the identity of the caller. The call logs we got from the MTN office revealed that he had been calling my wife every day since February 1. "It was discovered that he had called her twice on February 15, the day she did not come back home," he added. "Ambe begged me to forgive him. He said he was not the one who killed my wife and that he was only dating her, but there are enough indications for me to believe that he is behind the death of my wife. "Since then, some elders in the community have been threatening me to let go of the matter. I have also been noticing strange movements around my house".