Forbes' billionaire list is out and as expected, Microsoft's co-founder Bill Gates retained his position as the world's wealthiest man with a net worth of $77.4 billion.
Bill Gates was closely followed by Spaniard Amancio Ortega, who is the brains behind Inditex fashion group, which owns Zara clothing and accessories retail shops.
Facebook founder Mark Zuckerberg is now ranked 6th, moving up 10 spots in a span of one year.
Aliko Dangote maintained his number one position in Africa. His net worth increased by $700 million from 2015.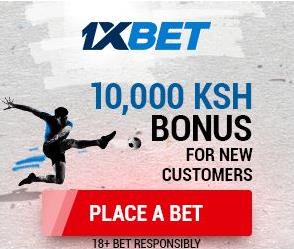 Below is a list of wealthiest Africans in 2016
| | | | | | |
| --- | --- | --- | --- | --- | --- |
| Rank |      Name |   Net Worth $ | Origin of Wealth | Citizenship |   Age |
| 1 | Aliko Dangote | 16.4bn | Cement, Sugar, Flour | Nigeria | 58 |
| 2 | Nicky Oppenheimer & family | 6.5bn | Diamonds | South Africa | 70 |
| 3 | King Mohammed VI | 5.8bn | Diversified | Morocco | 52 |
| 4 | Christoffel Wiese | 5.7bn | Retailing | South Africa | 74 |
| 5 | Johann Rupert & family | 5.4bn | Luxury Goods | South Africa | 65 |
| 6 | Nassef Sawiris | 4.2bn | Construction, Chemicals | Egypt | 55 |
| 7 | Isabel dos Santos | 3.5bn | Investments | Angola | 42 |
| 8 | Issad Rebrab & family | 3.1bn | Food | Algeria | 71 |
| 9 | Naguib Sawiris | 3bn | Telecom | Egypt | 61 |
| 10 | Mike Adenuga | 2.9bn | Telcom, Oil | Nigeria | 62 |
| 11 | Mohamed Mansour | 2.5bn | Diversified | Egypt | 68 |
| 12 | Othman Benjelloun | 2bn | Banking, Insurance | Morocco | 83 |
| 13 | Femi Otedola | 1.8bn | Gas Stations | Nigeria | 53 |
| 14 | Youssef Mansour | 1.7bn | Diversified | Egypt | 70 |
| 15 | Folorunsho Alakija | 1.6bn | Oil | Nigeria | 65 |
| 16 | Koos Bekker | 1.5bn | Media, Investments | South Africa | 63 |
| 17 | Yasseen Mansour | 1.4bn | Diversified | Egypt | 54 |
| 18 | Onsi Sawiris | 1.3bn | Construction, Telecom | Egypt | 86 |
| 19 | Aziz Akhannouch & family | 1.1bn | Petroleum, Diversified | Morocco | 55 |
| 20 | Mohammed Dewji | 1.1bn | Diversified | Tanzania | 40 |
| 21 | Stephen Saad | 1bn | Pharmaceuticals | South Africa | 51 |
| 22 | Abdulsamad Rabiu | 1bn | Cement, Sugar, Flour | Nigeria | 55 |