There are over 100 business opportunities in Kenya, most of them being for small entrepreneurs. But there are few ventures that can make you become rich within a short time-I have witnessed many Kenyans cross the "middle class" level and are now millionaires.
If you want to be rich in Kenya within a short duration, try this business.
Owning a Casino/betting company
This type of business is taking Kenya by storm. Companies like Sportpesa, Betin, Bet Yetu and Betway are making millions each day as many Kenyans join the ever addictive game.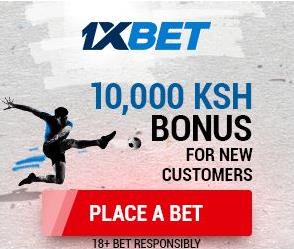 You will be shocked to hear this.Sportpesa makes up to Sh 5 million per week, and the money comes from addicts.
Real Estate Business
Real Estate is a very profitable business. There are many success stories that when narrated you might think they are fiction.
If you want to make quick money in Kenya, venture into real estate business. I know you might be wondering where to get Sh 10 million to start offering mortgages and building appartments,but I can tell you even Sh 100,000 is enough to start real estate business.
There are areas in Kenya where land is as cheap as Sh 10,000.And the good thing about land is that it always appreciates. If you buy land today at Sh 50, 000, the following month you can sell at Sh 100,000.
Owning long distance trucks
I know this type of business require huge capital, but if you can afford Sh 4 million, you can start with a single truck and then grow as you make a kill.
The best business is transporting oil and gas. A single trip can make you up to Ksh 100,000.
Owning Oil and Gas Company
People like Raila Odinga, Nicholas Biwott and many other top politicians and entrepreneurs own oil and gas companies.
By the way, almost half of the wealthiest people on earth have ventured into oil and gas business.
Online forex Trading
I know most of you don't have any idea what this business entails. There are many people in Kenya who do online forex trading and are extremely rich. What you require is Sh 100,000 to register with an online company doing the business.
You also need to understand how major currencies are trading worldwide.
Trading in Gold and Diamond
This is another business that is making people millionaires. If you can position your business well and master your clients, you can make up to Ksh 2 million per day.
Buying and selling cheap used cars.
This business has been in Kenya for a while, and nowadays many people have discovered it is profitable. But there are still many opportunities for people who want to venture into this business.
Importing used cars is simple because there are many online companies that can import foe you cheaply. Once the car has arrived in the country you can make up to Ksh 1 million selling a single car.
Kenyans love Japanese cars, especially those costing less than Sh 1 million. This is what you should concentrate on.
Owning a construction company
Do you know these guys make up to Sh 10 million per month? Simply register a construction company and look for one or two clients, you will realize you had been sleeping.