After international friendlies, English Premier League resumes this weekend. Leicester City, the league leaders, are facing a tricky side, Southampton.A win will see them (Leicester) one game shy of winning the Barclays Premier League.
Arsenal are also facing rivals Watford at Emirates. This is the same team that eliminated them from the FA cup. If the gunners lose the match, they will forget about the EPL trophy..
Liverpool and Tottenham are again facing each other. This will be a tough match and VERY important for Tottenham who are striving to topple Leicester City.Tottenham are currently second in the EPL league standing.
Below are detailed fixtures for this weekend.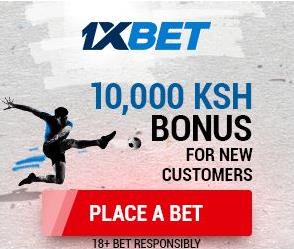 Saturday (2/4/2016)
Aston Villa-Chelsea 2.45 pm
Bournemouth-Manchester City 5 pm
Stoke City-Swansea 5 pm
Norwich City-Newcastle 5 pm
Arsenal-Watford 5 pm
West Ham-Crystal Palace 5 pm
Sunderland-West Bromwich 5 pm
Liverpool-Tottenham 7.30 pm
Sunday (3/4/2016)
Leicester-Southampton 3.30 pm
Manchester United-Everton 6 pm