How To Become a Millionaire in Kenya-Genuinely
Kenya has over 20,000 millionaires, many of them living in urban areas. To become a millionaire in Kenya is not an easy task. An individual has to go through a lot of obstacles in order to make the first million.
Many millionaire in Kenya acquired their wealth through inheritance, others through corruption, luck, others through stealing while the rest acquired through business. As a Kenyan who doesn't want to rub shoulders with the government, acquiring wealth genuinely is the surest way to become a millionaire-nobody will come for you.
Below are various ways to become a millionaire in Kenya: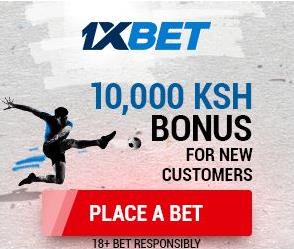 Business
If you have capital, even if it's Sh 1000 you can develop an idea that can make you a millionaire. The following are small businesses that have made people millionaires in Kenya:
Car Wash Business
Agrovet
Fast Food Restaurant
Hardware
Real Estate firm
Trading in Shares
Online marketing
Blogging
Online Forex Trading
Garage
Tent making
Farming
This one is not debatable. We have thousands of success stories where farmers make a million in less than 3 months by planting cash/food crops whose profits are extra ordinary.
Farming is one of the surest ways of making a kill in Kenya. If you want to be rich, plant the following crops.
Cabbages
Tomatoes
Water melon
Mangoes
Bananas
Carrots
Spinach
Sweet Potatoes
You can also do fish farming in Kenya.
Another way-but risky-of getting rich is by participating in games like Sportpesa,Betin,Betway and BetYetu.You might one time win a jackpot and become an instant millionaire. But this game is highly addictive, if you aren't lucky, you can end up spending a fortune.
 Poultry farming
Rearing chicken is a very good venture in Kenya. Even if you start small, you will at last become a millionaire. What you should pray for is your chicken not to be affected by diseases.
Employment
This one I can't promise you but I can only give you hope that after years of struggle, you will make it.Education in Kenya is not as rewarding as business but there are individuals who have become millionaires.
If you get a nice job in areas like NGO, UN, Central Bank, and other institutions that can pay you over Sh 200,000 per month becoming a millionaire can be a reality.
Join Politics
Politics is the only profession that pays more than one bargains for. If you are lucky as a politician I swear you will be listed by Forbes as one of the richest persons in Kenya.