After Safaricom CEO Bob Collymore married a Kikuyu lady, several women from other tribes took to social media to pour their frustrations, while others called Wambui Kamiru a "gold digger". But there are underlying factors that make Kikuyu women attractive to rich men.
They don't play hard to get when they are sure a man is rich.
Kikuyu women play smart, unlike Kisii, Kamba, Luhya,Luo and Kalenjin women. Instead of playing hard to get, they play smart. Once they spot the opportunity, they make sure they behave-even faking some behaviours that attract rich men-so as to bait the man.These women know what they want, they can go miles pleasing the man until they get what they want.
They know where the rich guys spend their time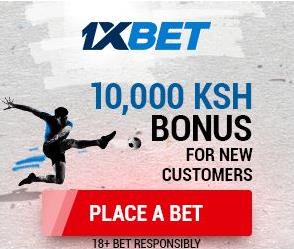 Unlike other women who spend their time at Muthurwa market, gikomba,taj mall,Rongai and Kawangware chewing sugarcane..Kikuyu women spend time at Sankara, Villa Rosa Kempinksi and posh areas where the rich guys are found mostly.
While other tribes like Luhya, Kisii, Luo, Maasai and Kamba love Nigerian movies, Kikuyu women know what kind of movies rich men watch. If the man invites such a lady to his house, she will choose and carry the best movies for him, thus attracting the attention of the guy.
Kikuyu women always attend events where CEOs and top leadership are in attendance.They mingle and exchange contacts, when other tribes are attending Gor Mahia match at City Stadium.
Kikuyu men are beautiful and modern
What makes Kikuyu women more attractive to wealth men is their ability to equip themselves with latest fashion trends in the world. They know clothes that are attractive to rich men, and actually spend money buying the same.
You will also agree with me that no tribe in Kenya beats the Kikuyu in terms of beauty. And am sure you are aware beauty acts as a magnet between a thirst man and a willing woman. Even an ugly Kikuyu woman will try hard, even bleach, to ensure she is attractive to a rich guy.
They know how to treat women-before marriage
Before she is married, you won't know the true character of a Kikuyu woman. She will make sure you know all her strengths, but also make sure she hides her insecurities. The man will end up thinking he is marrying an angel…
She rarely tells her competitors she is dating a rich man.
One stupid things women from other tribes do is revealing to other women the kind of a man she is dating. Kikuyu women don't make such mistake because she knows the man can leave her for her friends. Who knew Wambui Kamiru was dating bob Collymore?