Bachelor of Commerce
Bachelor of Commerce is one degree course that has attracted the highest number of students in any university, but the rate at which the job market responds to desperate graduates is not encouraging. It is estimated that more than 40 % of BCOM graduates are currently jobless.
Individuals who are fortunate enough to get employed the earliest time possible are those with first class and professional qualifications such as CPA, ACCA, CIFA and CFA.
Bachelor of Education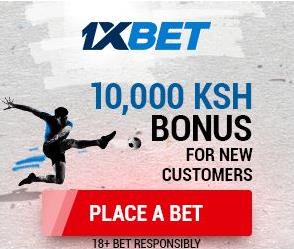 Despite being the least rewarding degree in Kenya, Bachelor of Education has the highest number of jobless graduates in the country. Pursuing a bachelor of education means you are ready to be among the 60 % jobless graduate or at least earn less than 50 k if you are lucky to be employed by the government.
What is laughable about the course is that a whole graduate can be employed by BOG and earn a paltry Sh 4k per month!
Bachelor of Arts
Bachelor of Arts is pursued by students who were not fortunate enough to be selected to better courses by JAB. The course is so useless that when you are asked to define yourself by potential employer, the best you can do is keep quiet.
Currently Bachelor of Arts is one of the leading courses with the largest number of jobless graduates. You must be well connected or extremely lucky if you get a job with this course.
Bachelor of Sociology
Bachelor of sociology is another one! You must score a first class and pursue a professional course if you want anyone to take you seriously. Currently several sociology graduates are tarmacking or at least trying business.
Bachelor of Agriculture
Unless you want to be a farmer, who do you want to employ you with a degree in agriculture?
First understand that agriculture companies in Kenya are countable, which makes it almost impossible for the companies to absorb more than 30 % of graduates.
But if you study courses like Veterinary medicine and land economics, you can get a job.
Master of Business Administration
Everyone nowadays study MBA in Kenya, even those who luck direction, but I can tell you the number of jobless MBA graduates is shocking.However,if you are already employed and pursuing MBA you are safe.
What makes me laugh is how jobless graduates rush to study MBA only to be disappointed after graduating. My friend, people need skills, not a heap of academic certificates.
Bachelor of Theology
Unless you want to be a pastor or you want to go to heaven, pursuing bachelor of theology is a waste of time. The course is pursued by a small group of people but almost the entire group is jobless.
Bachelor of Sports Science
How can you even start imagining of studying sports science in Kenya…if you were in countries like UK and Australia the better? Almost all graduates who pursued the course are currently jobless and desperate.
Bachelor of Economics
This course sounds good, even the name itself, but I was shocked to realize more than 50 % of Economics graduates are currently jobless. One mistake these guys do is not to study professional courses to supplement their degree course.
Economics is marketable in Kenya at masters level or undergraduate with professional papers.
Bachelor of fisheries
Unless you study masters in Fisheries and become a lecturer, no one will employ you in Kenya.
Bachelor of environmental science/forestry
This one has frustrated so many graduates. I usually find most of them crying day in day out that the government has neglected them. They should know the choice of their course determined their fate long time ago.