We have realized a good number of Kenyan men who are married to Kikuyu and Kisii women are complaining that their women are cold, boring, and dull in bed. We took time to investigate why exactly these two tribes are victims while other tribes are being praised even in Europe.
Below are shocking reasons.
Kisii women undergo FGM
It is estimated that over 80 % of Kisii women above the age of 20 have undergone the infamous Female Genital Mutilation, making them unsuitable for marathon [email protected].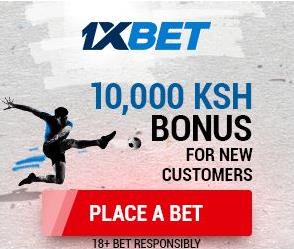 Any Kenyan man married to a Kisii lady, who has undergone through this process, can confess that she is not as adventurous as ladies from Luo Nyanza and Kambaland.
For your information, the main reason a man marries a woman is [email protected],and if the man cannot get it, he will look for pleasure elsewhere.
FGM is the major reason why more than 70 % of urban Kisii men are married to other tribes, leaving Kisii women in the cold.
Kikuyu Women wander a lot during the act
Because they have so much to do, it's rare to find a Kikuyu lady just thinking of the act even if the man is on top. As the going is happening, she is at the same time thinking of money, plots, bank account, njahe, children, car, pastor etc.All this things will not make a woman settle, thus making her less adventurous, boring and cold. In most cases you hear them say,"ukimaliza uniamshe".
Type of food they eat
There are specific food you can eat that can make your organ dry, warm, delicious and with a lot of friction. If you are not tight enough, a man will get bored and eventually lose interest in you. This is the situation many women find themselves in.
Weight
The ore you add weight, the more you become less flexible. A man needs flexible woman especially when he wants to enjoy to the fullest. Many Kisii women are not flexible enough. When the game starts, her work is open the [email protected] and leave the man to do everything,.., which is demoralizing.
They are only interested in children, not the man
Once a Kikuyu or Kisii lady gets birth to the number of children she wants,the issue of men and [email protected] will fade [email protected] for her is a formality,as she directs 99 % of her energy on children. The end product is boring,cold,and poor [email protected].