Forbes has produced a list of 30 most promising entrepreneurs in Africa.As expected,Kenyans dominate the list.
Hilda Moraa, Eugene Mbugua and Jamie Pujara are among the most promising youths from Kenya listed in the Forbe's latest list.
Below is a full list of top 30 most promising entrepreneurs in Africa-2016
Simbarashe Mhuriro, Zimbabwean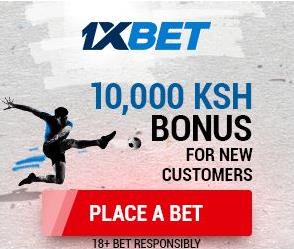 Founder, OurSun Energy (Private) Ltd
31-year-old Simbarashe Mhuriro founded Oxygen Africa in 2009 as an investment advisory company to help facilitate foreign investors in Zimbabwe. In 2013, Oxygen Africa partnered with Swiss-based Meeco Group, a renewable energy company, to establish Oursun Energy Zimbabwe – a joint venture Independent Power Producer that specializes in the development, building, owning, and operating of utility-scale solar photovoltaic (PV) energy projects in Zimbabwe. OurSun Energy has raised $7 million and is currently developing two 5MW grid-connected solar plants in Zimbabwe.
Ntombenhle Khathwane, Swazi
Founder, AfroBotanics
Swazi-born entrepreneur Ntombenhle Khathwane, 32, is the founder of AfroBotanics. AfroBotanics, which Khathwane established in 2010, is a Johannesburg-based company that manufactures premium haircare products using African botanical oils and other natural products and formulas to care for the hair and limit damage as to the barest minimum.
Olatorera Oniru, Nigerian
Founder, Dress Me Outlet
Olatorera Oniru, 28, is the founder of Dressmeoutlet.com – a Nigerian e-tailer of fashion products, health & beauty products and home-goods. Dressmeoutlet stocks more than 1,000 products from premium designers globally. Dressmeoutlet ships worldwide and currently has customers in different states across Nigeria, Uganda and the United States of America. The company now employs more than 20 full-time employees and has funding offers from notable investors including Nigerian investor Tony Elumelu.
Bonolo Ramokhele, South African
CEO, LeoFortis Group
Ramokhele, 29, is a co-founder of LeoFortis Group, an investment holding company with investments spanning commodity trading, energy, telecommunications, engineering, and mining with a presence in South Africa, Kenya, Zambia and South Sudan.
Thato Kgatlhanye & Rea Ngwane, South African
Founders, Repurpose School Bags
South African entrepreneurs Kgatlhanye and Ngwane, 22 and 23 respectively, are the founders of Repurpose School bags. Repurpose collects and recycles plastic waste into school bags for poor South African students. The plastic bags feature a solar panel in the flap which get charged when the students walk to and from school. These charged solar panels help to provide lighting at night to the students to study.
Lee Grant, South African
Founder, Leegra
Lee Grant, 32, is the founder of Leegra, a South African field marketing and promotions company engaged in sales, merchandising, promotions, product development and strategy. His company services a diverse range of blue-chip clients and multinationals from banking and insurance to fast-moving consumer goods and healthcare.
Samuel Malinga, Ugandan
Founder, Sanitation Africa
The 26 year-old Ugandan agricultural engineer won the Tony Elumelu Prize for Business at the 2015 Future Africa Awards. His company, Sanitation Africa, has developed a full-cycle sanitation system that starts with a local, low-cost yet hygienic modular latrine and ends with the conversion of sludge into cooking briquettes and agricultural manure.
Vanessa Zommi, Cameroonian
Founder, Emerald Moringa Tea
When her mother was diagnosed of diabetes, Zommi, 21, set out to find alternative treatments to keep her mother healthy. She soon discovered the medicinal moringa oleifera tree which grew in her region, and discovered that the moringa leaves could reduce blood sugar levels to treat diabetes among other medicinal qualities. She partnered with moringa farmers who supplied her with the leaves and processed the leaves into moringa tea which she put into tea bags. Emerald Moringa, the company she founded, sells this tea across Cameroon.
Neo Ramaphakela, South African
CEO, Seriti sa Bosotho
Ramaphakela, 32, is the founder of Seriti sa Basotho, a fast-growing construction company. He began the company in 2011 as a gate-making company but grew it over the last few years into a general facility management firm in South Africa. Seriti Sa Basotho has built several houses in South African townships and also handles painting, plumbing, paving, roofing, plastering, ceiling and renovations.
Mutoba Ngoma, Zambian
Founder, Tapera Bio Industries
After studying aeronautical engineering in the United Kingdom, Ngoma, a 31 year-old Zambian entrepreneur returned home to seek his fortune in the renewable energy business. He started Tapera Bio Industries Limited in 2009, a business which is focused on the production and promotion of biodiesel fuel and derivatives of vegetable oils. The company also processes vegetable oils into natural soaps, washing paste and organic shampoo.
Hilda Moraa, Kenyan
Co-founder, Weza Tele
Moraa, 27, is the founder of Weza Tele, a Kenyan fintech startup that provides a number of value added mobility solutions in commerce, supply chain, distribution and mobile payment integration. In May 2015 Afb, a Ghanaian financial services group, acquired the company for $1.7 million.
Eugene Mbugua, Kenyan
Founder, Young Rich TV
The 25-year-old Kenyan is the founder of one of Kenya's most successful television production companies. His company, Young Rich Television Limited, produces two of Kenya's most popular TV programmes – 'Young Rich' – a weekly show that profiles young, successful Kenyan entrepreneurs, and 'Get In The Kitchen'- an extremely popular cooking show. Both shows have aired for 9 and 4 seasons respectively, command viewership in the millions, and have sponsorship from several blue-chip companies in Kenya. Mbugua also owns My Yearbook Limited, a company that produces yearbooks and publications for companies, schools and governments. A real-estate company he owns is also developing a 188-unit hostel project to provide housing for students of Kenya's Egerton University.
Jamie Pujara, Kenyan
Founder, BuyRentKenya
Pujara, a 33 year-old Kenyan entrepreneur is the founder of BuyRentKenya, one of Kenya's most popular property listing sites. In 2015, South African online media firm One Africa Media acquired a stake in the company. The site, which Pujara founded in 2012, reports 150,000 visitors every month and has more than 15,000 listings of residential and commercial properties.
Tyrone Moodley, South African
CEO, Midbrook Lane (Pty) Ltd
Moodley, 30, is the CEO of Midbrook Lane (Pty) Ltd, a private investment firm. The Johannesburg-based firm typically invests in 7 to 12 private and publicly listed companies at a time with the aim of holding the investments over a minimum period of 10 years. Moodley also serves as a non-executive director of Conduit Capital, a JSE-listed investment company, making him one of the youngest serving board members of a company listed on the Johannesburg Securities Exchange.
Rachel Sibande, Malawian
Founder, mHub
30-year-old Sibande of Malawi is the founder of her country's first technology hub. mHub, which she launched in November 2013, is an incubator for technology startups with a special focus on building young technology entrepreneurs through training, skills development and mentorship.
Nadeem Juma, Tanzanian
Co-founder, AIM Group
In 2004, and at the age of 19, Tanzanian serial entrepreneur Nadeem Juma founded Efulusi Africa, a software development company that develops custom software with a focus on mobile finance apps and aggregation. Efulusi is credited for developing and deploying Tanzania's first mobile banking platform. In 2014, Juma, now 31, founded AIM Group, a leading digital agency in the East African country. AIM Group now has 25 employees and has some of Tanzania's most prominent brands as clients.
Mike Chilewe Jr, Malawian
Owner, Star Radio Malawi
Chilewe is the son of one of Malawi's most prominent and successful businessmen, Mike Chilewe. But the younger Mike is charting his own path and cutting his teeth as a media entrepreneur. In 2015, Chilewe Jr, now 26, acquired Star Radio Malawi, a floundering private radio station based in Lilongwe. With the help of media consultants and experts, he has been restructuring the station and is gradually building Star to become one of Malawi's most successful radio stations.
Kelvin Nyame, Rashad Seini and Kofi Amuasi, Ghanaians
Co-founders, MeQasa
MeQasa, one of Ghana's leading online real estate classifieds businesses, was founded in 2013 by Ghanaian entrepreneurs, Kelvin Nyame, Rashad Seini and Kofi Amuasi, who are all graduates of the tech entrepreneurship training program at the Meltwater Entrepreneurial School of Technology (MEST) based in Accra, Ghana. MeQasa provides a free service that helps brokers, landlords and other real estate industry professionals to conduct business efficiently online, while simplifying the search experience for prospective tenants and buyers. Last October, MeQasa secured a $500,000 investment from Frontier Digital Ventures, a global VC firm headquartered in Kuala Lumpur, Malaysia.
Ogunlana Olumide & Chukwuwezam Obanor, Nigerians
Founders, PrepClass
Olumide and Obanor, both 24, are the founders of Prepclass- a Nigerian academic solutions provider offering online test prep software, full-length tests, and a Cognitive behavioral therapy (CBT) experience similar to that of Nigerian university pre-entry exams. PrepClass also provides personalized home tutors in Lagos, Nigeria, skilled at meeting individual academic needs. The company has been funded by CRE Venture Capital and the Venture Garden Group.
Kasope Ladipo-Ajai, Nigerian
Founder, OmoAlata
Ladipo-Ajai, 29, is a co-founder of OmoAlata – a Nigerian brand that processes and packages local Nigerian spices and peppers. Its flagship OmoAlata Peppermix which is a blend of fresh organic tomatoes, onions and peppers has been favorably received in the Nigerian market. Kasope Ladipo-Ajai was the winner of the 2015 She Leads Africa Pitch Competition.
Yasmine El Baggari, Moroccan
Founder, Voyaj
22 year-old Moroccan entrepreneur Yasmine El Baggari is the founder of Voyaj, an online platform that matches hosts and travelers who want to share an authentic, local experience. Voyaj, still in beta, allows members to create a profile that includes a video post where they describe their interests and what they have to offer during a journey.
Aisha Ayensu, Ghanaian
CEO, Christie Brown
Aisha Ayensu, 30, is the founder and Head Designer of Christie Brown, an internationally acclaimed luxury women's fashion label that subtly infuses modernism into carefully selected traditional African fabrics to create awe-inspiring dresses with a transcontinental finish.
Trushar Khetia, Kenyan
Founder, Tria Group & Society Stores
Khetia, 29, is the founder of Tria Group, a Kenyan outdoor transit-advertising firm that uses public transit vehicles to market leading consumer goods in Kenya. He is also the founder of Society Stores, a fast-growing Kenyan retail chain with 5 outlets.
Anda Maqanda, South African
Founder, AM Group
29-year-old Maqanda owns the AM Group – a provider of engineering solutions, focusing mainly on Engineering Consulting, Design and Construction of Electrical Overhead Power Lines, Renewable Energy, Automation and Research and Development.
Abiola Olaniran, Nigerian
Founder, Gamsole
Olaniran, 27, is the founder and CEO of Gamsole, a Nigerian gaming company, Olaniran founded the company in 2012, and it has venture backing from 88mph, a Kenyan seed fund. The company's games now have more than 9 million downloads both locally and internationally on the Windows Phone store.
Clarisse Iribagize, Rwandan
Founder, HeHe Ltd 
Iribagize, 27, runs Kigali-based mobile technology company HeHe Limited, which builds custom mobile applications for businesses, provides 24/7 online and offline support and cloud storage services. Iribagize founded the company in 2010 after winning a $50,000 grant from Inspire Africa, a Rwandan TV entrepreneurial contest. Iribagize's clientele includes a number of government agencies in Rwanda.