Being handsome is a gift from God, but as human beings our eyes and conscience dictate that we criticize, rebuke, cheer, marvel and even critic as we wish. If you are ugly, we would rush to tell you as it is, that's reason enough we would inform you about the top ten African countries with the most handsome men.
Ghana
Several ladies have found themselves begging for love from men who originate from Ghana. Though more than 50 % of men in Ghana are black, it is said that you won't miss to find a single handsome man in a group of three men.
The streets of Accra are dotted with exceptionally handsome men, who will sweep any lady off their feet.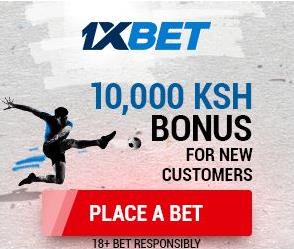 Senegal
Dakar is the home of beauty, as well as handsome men. Senegal is currently ranked second when it comes to producing the most handsome men.
France, Senegal colony, did not only leave wonderful genes in the West African country but also a generation that would later be adored by female species.
Ethiopia
If you want to see and feel the meaning of the word "handsome" then visit Ethiopia.
Ethiopia ranks first in East and Central Africa, and top 30 in the world.
The country, where Haile Selassie the great hails from, has more than 50 % of men regarded as handsome, the largest figure you can get in East Africa.
Rwanda
Closing top five is Rwanda. Despite experiencing the deadliest genocide in the 19th century, Rwanda remains one of the few African countries with handsome men, men who can compete with guys from Italy and renowned western countries.
When you enter Rwanda, the first feeling you get as a lady will make you dump your boyfriend back at home. Rwandese men are handsome-I tell you.
Somalia
We all know of Al Shabaab, but from today you should have this in mind, that Somali men are HOT. If there is something that sells Somali men, then it is their looks. This man can even win a woman before he introduces himself.
South Africa
I first noticed South African men are handsome during the Apartheid. Even if a South African man is just from the bed, you will realize that he is handsome. Millions of women send requests for dating annually, and 80 % of them are directed to South African men.
Egypt
I will go to see the Pyramid but before that, I must meet an Egyptian man to feel him-these men have been ranked 7th most handsome men in Africa.
I agree with the panel who came up with this list.
Nigeria
Nigerian men have swag, sweet words, nice smell and above all they are extremely handsome. I also know they are good in bed.
What makes Nigerians men win ladies easily is their sense of humour.You know the only magnet between a hunter (man) and a prey (woman) is humor, and Nigerian man has it.
Botswana
Botswana ranks highly when it comes to beauty and handsomeness. They men are hot cake, and no woman would resist their advances.
Liberia
Liberia tops the list of most handsome men in Africa-God created Liberian men in His own image.
Now,from the list countries like Kenya and Uganda are not represented-perhaps they were not considered during research