Kenya has over 42 tribes, more than half of the tribes are popular but there are a few that are almost entirely not represented anywhere. It is shocking that you won't hear the mention of Gussi, Elkony and Orma in our day to day lives but you will be surprised at how many times a Kikuyu is mentioned in all aspects of lives.
Venas News has come up with a list of the most famous tribes in Kenya and why the tribes are famous.
Kikuyu
Kikuyu is the largest tribe in Kenya and one of the most famous tribes in Africa. The Agikuyu represents 22 % of the entire Kenyan population, the highest percentage in East and Central Africa.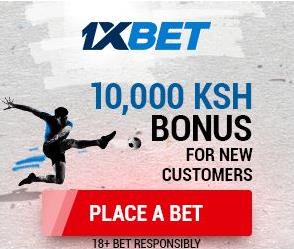 One of the aspects that put the Kikuyu in the world map is their urge for success. This is demonstrated by their hard work and entrepreneurial skills. You will get a Kikuyu in all corners of the world, trying to make ends meet.
Kikuyu own Nairobi, which is the largest city in East and Central Africa. They dominate finance, banking, manufacturing and real estate sectors, which are the core pillars of the Kenyan economy.
Currently,the Kenyan President is a Kikuyu,Uhuru Kenyatta.Kikuyu has also produced two other Presidents-Jomo Kenyatta and Mwai Kibaki
Luo
Luo are mostly found in Nyanza, but they are spread all over Kenya.
This is one tribe that is famous for determining the direction of Kenyan politics as well as producing the best brains in Kenya.
Luo community has also produced world leaders as well as celebrities.Lupita Nyongo is a Luo, Barack Obama is a Luo….
Kalenjin
The Kalenjin is the second most popular tribe in Kenya and one of the most influential tribes in East Africa.
The community produced the second President of Kenya,Daniel Arap moi,and currently boast of Deputy President position through William Ruto.
The Kalenjin community is known world over for producing the best athletes.
Maasai
Though Maasai is not among the most popular tribes in Kenya,the community is known for their rich culture and heritage. At least every tourist that comes to Kenya knows who a Maasai is.
The Maasai community is mostly found in Narok,Kajiado and parts of Tanzania.
Kisii
Kisii is the 5 largest tribe in Kenya and one of the most enterprising communities in the country.
You will be shocked, if you travel to Texas, any part of Kenya, Uganda and regionally,the number of Kisiis you will get in those areas.
It is not a surprise that the community, in recent times, has threatened to dethrone the Kikuyu as the most enterprising community in Kenya.-These people are aggressive.
Luhya and Kamba
Finally, as we close, we wish to mention these two tribes. The Luhya and Kamba are equally famous and actively involved in politics and other social aspects.