Poverty can at times be self-inflicted, especially when an individual is not focused enough to know tricks rich people use to avoid being poor. To be poor is a disaster, something that is more devastation than even losing a loved one. It is, therefore, more than necessary to avoid poverty as much as possible.
Study shows that 80 % of poor people do the following things that make them poor forever:
Maintaining the old friends
Rich people don't have permanent friends-they change friends like clothes. But poor people have the same old friends, who have same old ideas.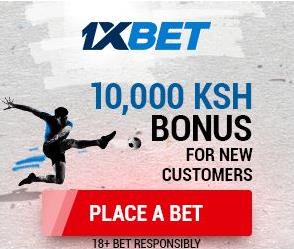 If you want to be rich try to look for new friends with new ideas, that's what rich people always do.
Striving to work for the rich
You will always hear a poor man saying, "Once I am through with school, I shall work for that company". The moment you decide that your future ends with working for someone, that's where poverty starts striking you.
Rich people pride in employing people while poor people pride in working for people and getting promotions.
Living beyond their means
Poor people always want to show their equals, "man, I have money". They will, therefore, work hard to spend their hard earned cash to prove a point. In most cases, they live beyond their means.
One thing I hate about poor people is that all the time they are generous. Today you should be aware that no rich man is a philanthropist, unless he is suffering from a chronic disease or he has made more than enough, so he wants to show the world he is good by sharing 0.00001 percent of his wealth.
For you to be rich, you must not be generous; try as much as possible to fatten your investments as you limit spending on people.
Having many girlfriends and wives
Research shows that 60 % of the people in the world are poor because their money was eaten by women. To be honest, for the first time, I should say that women can derail your work, if you are not careful.
You see several wealth people divorcing their wives, avoiding women like a plague, ending up doing well as bachelors. But poor people will go miles, adding wives each and every time their salaries are increased by small margins.
Spending more than on sleep than at work
Poor people work based on the time limits their bosses have put in place, but rich people work based on the targets they have set.
To be poor is costly in terms of time management. Ask any rich man how long he sleeps, he will comfortably tell you less than 6 hours. But ask any poor man how long he sleeps, he will tell you more than 6 hours.
Careless with your goals and targets
A poor man will set goals but he will soon stop been keen on them after realizing they are unachievable, or when something detracts him. A rich man will always strive to meet his targets no matter what.
Misplaced priorities
Rich people take loans to diversify investments while poor people take loans to spend on luxuries and invest on dead projects.
A rich man will never take loan to build a rural home, instead he will build an apartment in a busy town.
A poor man will shockingly take a loan to make women happy, buy expensive TVs and spend on wedding, what a rich man cannot dream of doing.
Spending too much time in school
Poor people accumulate more degrees so that they can get salary increment and perhaps get promotions at work, what rich people don't do. A rich man knows the relevant education for his business; he will rather spend time training on entrepreneurship than taking a PhD in Actuarial Science.
It is worthless spending 30 years in school and ending up as an employee yet a rich man spends less than 20 years in school and becomes your employer.
Blaming people on your failures
More often poor people blame others for their misfortunes, something you cannot hear from rich guys.