Which are the best web hosting companies in Kenya?
Hosting your website with a cheap company can drastically reduce the cost of your business especially if you are running a blog.There are over 20 web hosting companies in Kenya,but not all are credible.A good hosting company must be cheap,reliable and always willing to help you whenever need arises.
Web hosting is mandatory for anyone with a top level domain like.com,.co.ke,.info etc but before you thing of running a blog or website you must ensure you get the best website hosting company, and in Kenya there are several such companies. Below is a list of the best and cheapest web hosting companies in Kenya.
Kenya Website Experts.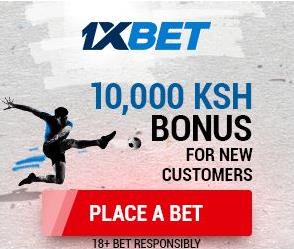 This is so far the most reliable and cheapest Website hosting company in Kenya. Kenya Website Experts Charges Ksh 1,000 to register a domain name and an extra Ksh 1,000 for a new website.
If your website is receives more than 1,000 and less than 3,000 of traffic daily then the best package is that of Ksh 2,100.
A website/blog that receives between 3,000 to 10,000 page views per day requires a package of Ksh 7,100 or Ksh 14,000 per year while big websites, which receive traffic between 15,000 and above require VPS hosting.
Bluehost Kenya
Bluehost Kenya is another web hosting company for small websites. The company charges Ksh 870.00/quarter hosting, Ksh 1000.00/quarter, 1250.00/quarter, and Ksh 1500.00/quarter for silver, gold, diamond and platinum respectively.
It implies that websites receiving less than 2,000 daily visitors can be hosted by silver package while those receiving average of 7,000 daily visitors can be hosted by platinum package.
Truehost
You can register a domain at Truehost Kenya at Ksh 1,000 and host your website for competitive rates.
Truehost charges bloggers and companies Ksh999 for hosting small websites-those receiving less than 2,000 daily visitors,Ksh 1,999 for websites receiving approximately 3,000 daily visitors and Ksh 7,499 for websites receiving daily traffic not exceeding 10,000 daily visitors. All these come in three packages: Silver,Gold and Unlimited
EAC Directory
This is another reliable web hosting company in Kenya but only for small websites. Big websites,those receiving more than 10,000 daily page views will not fit in the basic packages, but dedicated server.
To register a domain with EAC directory,you need Ksh1,000 for .co.ke and .com.
Hosting a basic website at EAC directory for a year is Ksh 4,100 while a website that receives more than 10,000 daily visitors can be hosted by dedicated server.
Conclusion: though hosting websites in Kenya is a good idea, when it comes to popular blogs and websites-which receive more than 15,000 daily visitors- it is advisable to host with Godaddy, Namecheap or Bluehost, where you can pay Ksh 1,000 monthly for a website that receives up to 50,000 daily visitors.