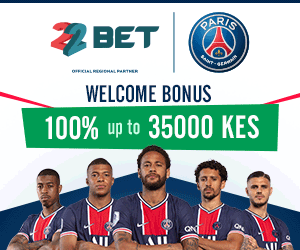 Starting a research company is one of the simplest businesses to launch in Kenya. It involves less than 6 simple steps.
Identify a unique name for your company
Name identification is the first and most important process when registering your company. When doing this process, ensure you have a unique name which no other company shares with you.
The name should also be different from your personal identification name, if you intend to make a powerful brand.
2. Conduct a name search at Huduma Centre offices to determine whether there is somebody sharing the same name with you. Name search takes at most 2 hours, thereafter you are allowed to do name reservation, which is done at Huduma Centre offices.
If you are doing the process in Nairobi, visit Posta offices at Technical University of Kenya or GPO.
Register your company
After conducting name search and name reservation, you can go ahead and register your company at Huduma Centre offices. You can decide to register a sole proprietorship, a partnership or a limited company but I would advise you to register a partnership.
Partnership business requires a partnership deed, which is simple to draft.
The whole process of registering a partnership company will take you less than Ksh 2,000.
One advantage of a partnership research firm is that you are able to obtain a KRA pin for your business, which is essential for applying for tenders.
The business of starting a research firm ends with setting up an office.
If you are in Nairobi, the rent for an office is Ksh 25,000-Ksh 50,000 depending on location. If you are in Nairobi CBD, the best and cheapest office rooms are found along Utalii Lane, Biashara Street and Moi Avenue
A research firm business is tricky; you might find it hard to find clients but I would advise you to start with analyzing data for university students as you gain ground. You can also start teaching statistical tools and Microsoft office tools.
The most important thing to do after finding an office is to get a license from your county council. In Nairobi, it will cost you Ksh 15,000-Ksh 25,000 and is acquired from City Hall
From experience, the whole process of starting a research firm in Kenya is Ksh 150,000-Ksh250,000.If we break this figure further, you are required to acquire office furniture that cost Ksh 15,000-Ksh27,000 each while a chair will cost you Ksh 5,000-Ksh 15,000.Three month's rent is required which will amount to Ksh 60,000-Ksh150,000.