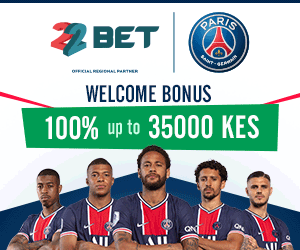 Cheap is expensive, and in most times expensive is expensive. You won't believe that Ksh 10,000 is not enough for any individual to survive in Nairobi, that's why we'd like to discuss the most expensive towns to live in Kenya.
Due to employment dynamics in the country, coupled with harsh economic times, you may find yourself in any town, not by choice but due to demands of life. As you prepare to move please consider to learn that the following are the most expensive towns in Kenya.
Nairobi
Nairobi tops the list of the most expensive towns in Kenya. Being the capital city of Kenya, everybody wants a piece of resources being shared at the city.As a result, Nairobi is now overpopulated, rent has sky rocketed as drainage system worsens.
If you are living in Nairobi, earning less than Ksh 20, 000, then you will be traced to Kayole, korogocho, Mukuru, Mathare, Kariobangi or Kibera, which are slums.In these slums, the average price of a single room is Ksh2,000-Ksh 4,000 while a bedsitter costs Ksh 4,000-Ksh7,000.
The average person in Nairobi lives in an apartment, which charges at least Ksh13K per month-this is a one bedroom house.
In order to pay Ksh13, 000, you must be earning at least Ksh50, 000.
Now tell me, how many people in Nairobi earn over Ksh50, 000? You can see we are living a desperate life while pretending to be rich.
The rich in Nairobi don't pay rent, they live in their homes at posh estates like Karen, Runda, Muthaiga and Kileleshwa, but there is a group who pay up to Ksh 600,000 monthly rent.
Apart from rent, transport and food are also very expensive. I think you know- if you ever use public transport- how matatu conductors hike prices during rainy season.
Kisumu
Kisumu is another town where housing and food are expensive.
The town is simply expensive because people don't produce, they consume. Rental houses are few because people are not in a hurry to invest in a town where election can lead to something else.
Thika
Thika used to be extremely cheap when the Thika Super Highway was not existing, but after the construction of the road, prices of apartments rose significantly. Today the town is ranked among the most
Kericho
Food in Kericho is cheap, surprisingly rent is not low as you think. Even a big town like Nakuru is much cheaper than Kericho
Naivasha
Naivasha is not a big town but when it comes to cost of living, it's indeed big. Even employers know that the town is expensive. They, therefore, pay higher per Diem than other towns.