It is increasingly becoming difficult to secure employment in Kenya as companies reduce work force and the number of graduates increase by day. Getting a job nowadays is all about who you know, and not what you know. But there is a small population that get employment genuinely, without using a bribe or knowing somebody. The secret of getting a job genuinely in Kenya is what I will reveal to you today.
Pursue a unique degree course
There are courses we regard as "useless" in Kenya simply because they are so much flooded that getting a job is a miracle. In our last article, we discussed about unique courses that are currently trending in Kenya. Such courses are pursued by very few Kenyans, and when opportunities arise all those who possess the skills get employed.
I believe you know the traits of Kenyan graduates. They all rush to study a course they hear from their peers that it's marketable, ending up being too many for the job opportunities. A course like MBA used to be popular sometimes back but nowadays it's almost useless-more than 50 % of degree holders possess the paper.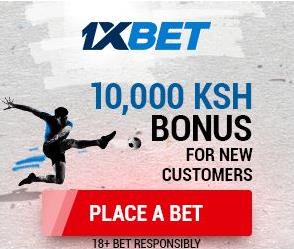 I can assure you, there are two professional courses that will guarantee you a job 100 %, and those are: CFA and Actuarial professional courses.
One of the best degree courses to do include Medicine, GIS and Actuarial +Actual papers, CFA +Bcom or Statistics, and Security and forensic science+CFE
I have combined a professional course with each degree to make it more appealing to employers. Without those professional course, your degree can as well be useless.
Start small
It is laughable that most Kenyans, especially fresh graduates want to be managers immediately after graduation. I can tell you nothing comes easy, you have to start small.
If you are a university graduate, simply take any opportunity that presents itself, don't wait to be employed based on your qualification.
You know most people fear competition. If your immediate supervisor is such a person, he will never give you an opportunity. The best thing to do in this case is leave your paper at home and take any small opportunity at the company-you will finally reach there.
The major reason why there are so many unemployed graduates in Kenya is that they are too choosy. They think some jobs are reserved for illiterate people. Let me warn you that nowadays almost everybody is a university graduate. The earlier you realize the better.
Blind applications
Never wait for a job to appear on the newspaper so as to apply. In most cases, such jobs are advertised for formality. You simply have to drop your CVs in every institution you believe can employ you. This technique has worked to millions of Kenyans, and many of them can attest that that's how they launched their careers.
Some of the institutions I know can easily employ you after you make a blind application include Co-operative bank,NIC bank,I&M bank and most banks in Kenya.Britam,Madison,Cytonn and many insurance companies.
You can also drop at Airtel Kenya, Brookside Dairy as well as KRA.
Generally, more than 80 % of Kenyan companies accept blind applications.
Start a business
Sometimes it's not wise to put all your eggs in one basket. As much as you have gone to school to get employed, think about business. The beauty of going this direction is that you can end up employing your class mates.
If you find yourself jobless one year to your graduation, please look for at least Ksh10, 000 and start a small business. Venas News has listed several small businesses you can start with even Ksh 1,000