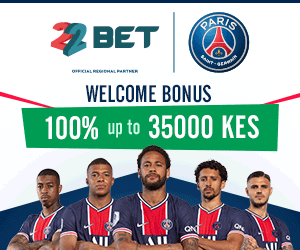 Sometimes when you have money at your disposal, it becomes very difficult to make any tangible investment. It is always advisable to seek advice on the best investment you can make to get the best returns.
We have more than 100 investment options, but only less than 10 are viable. So, if you are perhaps wondering "which investment has the best return?" ,here is the answer.
Investing in real estate
If indeed you want to become the Kirubi of tomorrow, put your money in land and housing. In Kenya, land is the only real asset whose value appreciates each minute.
It doesn't matter how much you have as long as the idea is there. In fact, I have seen entrepreneurs starting buying and selling of land with Ksh 100,000, and eventually they become millionaires. Here is what you do
Areas like Maasai land, Bomet and environs as well as Ukambani and North Eastern are not competitive. You can buy a 50 by 50 plot at Ksh 20,000 and sell it at Ksh 100,000 three months later. Use the same money to buy other plots-and the cycle continues.
Invest in Money Market Fund
I know this is new to most of you. Money Market Fund is what every billionaire invests in.The best thing about this investment option is that you can save as little as Ksh1,000 and any amount you wish.Interestingly,you will earn interest on daily basis.
To make you more excited, the investment has zero risks and higher returns than fixed deposit plan.
In Kenya, Money Market Fund is offered by almost all insurance companies but the best ones are CIC, Old Mutual, Britam and Amana Capital
What makes billionaires like Uhuru Kenyatta stick to this kind of investment is that even if the worst happens, you won't lose your principal amount. The interest too can go as high as 22 % of your savings.
Developing Rental property
Rental property especially in Nairobi will return capital injected in constructing the apartments in less than 5 years. The rest of the years you will be making profits.
If your property is approved by the National Construction Authority and is built with best materials, you will earn profits for at least 50 years.
Importing used cars
Though this business has many players, becoming one of them will not harm you.
The business can be hard to start especially if you don't have enough clients and connections but when you start getting referrals, you won't believe profits you'd be making.
Bonds
Bonds have fixed interests, but they are considered better than shares because you won't lose your principal amount.
If you are risk averse, this is one investment you should consider taking.
 Agriculture
If you are jobless and willing to bounce back, agriculture is the best investment for you.
As long as you know what the market wants, you can't go wrong with farming.
At the moment, Kenyans eat chicken in plenty, indigenous vegetables, bananas, onions, carrots, watermelon as well as tomatoes. If you plant any of the listed crops, chances are than your life will never be the same again.
Forex Trading
This is almost the same as Money Market Fund but it's mostly traded online.
For those people who have time to do something online, this is where you can make money.
What you need is at least Ksh50, 000 to open the account and start trading in money.
I can assure you there are people driving sleek cars in Kenya after striking it rich in this investment.
Selling clean water
Water is life and it's a rare commodity in our towns. If there is business that is profitable like no other, then selling of clean water in towns is one.
I cannot tell you more, simply think of starting one and experience the sweetness of such business.
Selling construction materials
Since construction is ongoing everywhere, you have to think in this line. You can either have a hardware or start selling timber, sand or building blocks.