Enrolling for a degree course is something every Kenyan wants to achieve,but do you know there are degree courses that can make you rich as quickly as you did not anticipate? I know you understand teaching is not among them, here are those degrees ideal for creating wealth.
Bachelor of commerce
Bachelor of commerce is a common degree course, and very easy to pursue but if you land a very good job as an auditor or accountant, becoming rich is very easy.
One of the best things about this course is that in any organization, you are treated with a lot of respect because they know you handle money. For your information, if you are pursuing a degree course where you know you won't handle money or be a signatory to company finances, know that you won't be rich.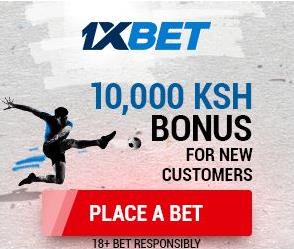 There are many ways of "eating" money once you become an accountant, that's why millions of Kenyans have pursued business related courses.
Law
There is almost a guarantee that once you pursue a degree in law, you won't be poor, not even dreaming becoming one.
Though to break even takes time, once you gather some professional experience, money will start coming like manna.
But in order to become rich, you must start your own law firm, working for someone might limit your success.
Procurement and purchasing
This is another good course that you should enroll for. Procurement officers in every office are rich-just look around and see whether there is any procurement officer who is walking like emaciated human being-they are all rich and happy.
The only problem with this career is that it takes time before you secure employment.
Software engineering
If you are good in programming, you'll definitely be rich.
Look at the list of wealthiest people on earth, majority are either entrepreneurs or software developers.
Software engineering can for sure guarantee you wealth as long as you have a talent in software design, developing mobile and computer applications as well as softwares for companies.
Medicine and Surgery
Medicine and surgery is only good for people who will not be employed for long upon completion of their degree course.
The good thing about this course is that becoming rich is a matter of time, but it only comes if you decide to start your own clinic.
Piloting
Pilots earn modest perks, in fact better than any other professional in Kenya.
To be a pilot, though, you need to sacrifice a lot, lose friends and sleep as well. But I can assure you, there is no debate whether you will be rich or not-wealth is guaranteed.