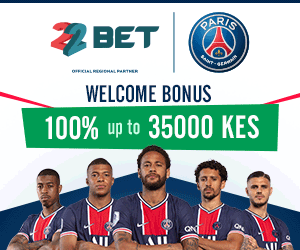 You have been searching for a job year after year but nobody has considered your application. Today we are going to list some of the companies where you can apply for a job and get employed even without knowing anybody in that company.
Since it's hard to get a job through job adverts, it's wise to make blind applications. Whether you are qualified or not, please make a point of visiting some of these companies and drop your job application letter.
One secret I should reveal today: more than 70 % of Kenyans who are currently employed got their jobs through blind job applications. Don't wait for a job to be advertised on the newspaper so that you can apply for the same, send your application even when a company has not advertised a vacancy.
If you are a job seeker, below are companies which must accept your CV
Citibank
NIC Bank
Co-operative Bank
Commercial Bank of Africa (CBA)
Bank of Africa
Brookside Dairy Ltd
New KCC
Alexander Forbes
Consumer Insight
Corporate Staffing
Madison Insurance
Old Mutual
Kenya Revenue Authority
Hilton Hotel
Villa Rosa Kempinsky Hotel
Credit Bank Kenya
UAP Insurance
Jubilee Insurance
Deloitte Consulting
Delmonte
Airtel Kenya
KCB Bank
National Bank Kenya
M-KOPA Solar
Safaricom/Sales
AIG Insurance
CFC Stanbic Bank
Standard Media Group/Casuals
Private universities/Part time lecturers
Hotels as a waiter
Security companies as a watchman
Those are some of the companies you can apply for a job and get considered for employment.
You will realize that not many government institutions are in this list. Also NGOs are not represented because of many reasons.