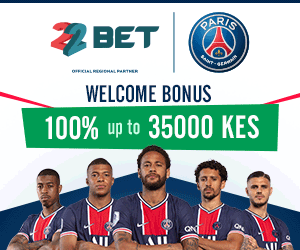 Job opportunities in Kenya have shrunk to alarming level, forcing job seekers to do everything to secure employment. In the process, conmen have found a way to eat.
Desperation is bad and can make an individual lose even life. There are several unsuspecting jobseekers that have lost a lot of money to tricksters, who are in every nook and corner in Nairobi.
If you are a student who is looking forward to employment after college, please follow what we are about to tell you before you become a statistic.
The first and most common incident you will face is where fake employers purporting to be NGO or well paying company will advertise a job on popular blogs in Kenya-they normally use the blogs because those websites don't charge any fee for advertisement. These conmen will go ahead and inform you that you have been shortlisted for interview and what they request from you is some money to process insurance cover or something "important" for you to get the job. They normally quote a small figure like Ksh 300,which they know you will send without any pain.
For your information, these people know the jobs that have many applicants. Such jobs include Front Office, Administrative Assistant, Front Office, Graduate Trainee, Internship Sales and Marketing or Assistant Accountant.These are the jobs they advertise and quote good pay.They normally quote the salaries in pounds or dollars.
After they have posted the job, they will be sure of receiving over 5,000 applications. Now calculate Ksh 320 times 5,000-you will arrive at Ksh 1.5 million.
Another trick they use is: advertise a job on a blog and tell you to do a psychometric test.They will refer you to a "fake company" for psychometric test.That company will tell you to send money to them through M-PESA.
Of course after sending the money, you will be provided with the test and after submitting the test to the recruiting company, you won't hear from them again-you have been conned!
How to know a job vacancy is genuine
A genuine job opportunity does not require job seekers to pay any money for employment. If at any stage you are told to part with some money even if it's little, please run.