There are over 200 careers you can pursue in Kenya, but some of them are so risky that when mentioned, any average Kenyan would shake. A tough career isn't bad but when the risks involved results to death, it become ideal for the lion-hearted.
Research shows the following are the toughest careers in Kenya
Morgue Attendant
Morgue attendants, though advised not to fear fellow human beings, they sometimes fear even entering their work place-a mortuary. A morgue attendant should be respected because of the trauma he goes through in the cold room. Some of the things he sees cannot be mentioned in the public.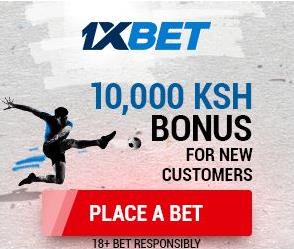 Bar Attendant
Besides working for long hours with little pay, bar owners go through a lot in the hands of drunk men.
As a bar attendant/waitress, you are told that the customer always comes first-anything he does is welcome. If you are a woman of respect, this is not the place to be because you will definitely be fired the next day.
Prison Officer
Prison warders and anyone taking care of prisoners must be respected: these people handle hardcore criminals, soft criminals and people who have become a nuisance to the society. They are subjected to pressure with low pay, of course.
There is no difference between a prisoner and a prison officer because in their entire life, these people share the same environment.
Supermarket Attendant
Supermarket attendant are those individuals who stand along shelves to prevent people from stealing. This job requires someone who can stand for long hours and at the end of the month pocket less than Ksh15, 000.
Supermarket attendant simply work at supermarkets because jobs in Kenya are scarce-they have no otherwise.
Insurance Sales Executive
My friend, if there is a job which can give you real headache is working as insurance sales executive, popularly known as insurance finance advisors. This job is very demanding and humbling.
Even if your mouth is sugar coated, you have to go through hell in front of merciless customers.
Investigative Journalist
Investigative journalists are people who search for sensitive information involves drug dealing, gold smuggling, hardcore criminals, corruption, murder and political malpractices. This is not a career for everyone because in order to accept to go this line you must put your life at risk.
Construction work
Forget about supervisors, there are those guys who mix ballast, concrete and cement. This job pays Ksh300-Ksh1000 per day, but before you get the money, sweat must pour.
Sewer Cleaners
A sewer is something that even pigs hate. If you find yourself doing this job, clap for yourself. This job is terrible.