Nairobi matatu conductors are at it again,this time they rained on Andrew Mburu and left him half-dead.Even after the victim reporting the matter to the authority, nothing has been done. This is what happened to Andrew.
By Facebook user
When Andrew Mburu turned left from Jogoo road at the Rabai Road junction, by the Hamza Rabai Road Total petrol station, and as he drove all the way to the Kenol petrol station at the Rabai/Mumias S. Rd junction, he noticed a woman driver who was stranded at the Rabai/Mumias S. Rd junction, trying to cross over from Mumias South Rd into the Naivas by that junction.
He slowed, stopped and yielded the way for her to cross over into Naivas.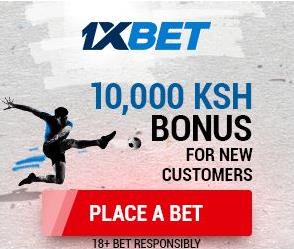 All this time, the Nadra matatu had not appeared.
A driver approaching from the opposite (Jericho) side on Rabai Rd came and blocked her in, as she struggled to cross, boxing up the junction, and causing a delay in clearing up the junction.
The Nadra matatu suddenly came speeding from Jogoo road hooting, and drove up behind Andrew, still hooting and speeding.
The touts were harassing Andrew and yelling insults at him, telling him to get out of the way, "tuko ithaa" (they were in a rush/time crunch).
The matatu driver raced down Mumias road ON THE WRONG SIDE, trying to block him in.
He did not think or notice there was an issue, and assumed it to be normal matatu behaviour…which it is in Buruburu.
They caught up with him at the second set of bumps in Buruburu Phase 5, just outside the Mormon Church, on the part of Nziu Road that leads to CITAM Church.
The driver swerved hard into his lane, forcing Andrew to break hard (else they would have collided.) Passengers inside Andrew's car were thrown forward in their seats.
The driver (Calvo) was the first one to attack him with a kick boxing-type blow.
The 6 touts quickly moved in and reigned blows and kicks on him.
A couple of witnesses place the attackers at 7.
Finally, a passenger (Kuche/Kuria) who knew Andrew stepped out and stood between them and Andrew.
He said they would need to first beat him up first, before further injuring Andrew.
They started beating him up as well. He is afraid to testify.
Andrew received a knockout blow and blacked out. He hit the tarmac hard.
Witnesses say they continued the assault, smashing his head against the tarmac and his car, and kicking him hard.
Finally, they kicked him so much, that they literally forced him under his own car.
When crowds rushed in to try rescue, they left him for the dead.
His wife was forced to lift him up from under the car, and into their vehicle.
Some 2 ladies in a Harrier recorded the incident on phone (video).
We appeal.to them to avail the video.
Andrew sustained 3 broken ribs, dislodged teeth, head/skull fractures, head concussions, temporary blindness due to pressure on the eye, and other serious grievous-bodily-harm-type injuries.
The wife rushed him to Agha Khan hospital for first aid.
After the incident was reported to Buruburu Police station on Tuesday December 13, complainant Andrew Mburu Mbugua, OB# 42/13/12/16.
By Sunday, ABSOLUTELY NOTHING HAD BEEN DONE on the case, no P3 had been issued and the matatu could be seen speeding, driving wrong side, overtaking dangerously and putting many other residents and drivers at risk…business as usual.
The matatu owner was overheard assuring the touts and driver that nothing would happen to them, and nothing could be done about the incident "hakuna mahali hiyo case inaenda".
Such impunity is under-written by Police willing inaction.
Side Story: This is what a witness to a thuggery incident in the same matatu about a month before they beat up this soldier. Happened on Jogoo Road……..
"I believe the touts on the mat are common thugs out to terrorise people, just recently the mat was robbed at gun point and the driver failed to notice a thing, continued driving like all was ok…not even a month ago…along jogoo rd…kwa jam, young guys boarded the matatu, robbed everyone and alighted before the jam cleared."