The iPhone 7s – or iPhone 8 – is apparently where ALL the big changes are happening… ROLL ON, 2017!
By this point we know one thing for sure; 2017 is going to be the BIG iPhone update many fans have been anticipating for years. It'll be the iPhone's 10th birthday – 10 years since the smartphone concept went mainstream.
There's still much deliberation, and back-and-forth over precisely how many iPhone 8 models there will be, which ones will have OLED displays, and whether it will be called the iPhone 8, the iPhone 7s, the iPhone X, or something else entirely, but regardless, the rumours and leaks are still corroborating very consistently and firmly that next year is the one to watch for a MAJOR design overhaul. Allegedly, this will be the iPhone Jony Ive always wanted to make.
Allegedly we're looking at a complete ground-up re-design for 2017 with an iPhone 4S-inspired shape crafted from either  curved glass or clear ceramic; an edge-to-edge, likely wrap-around OLED display, and BIG advances in camera tech. And we're looking at a further streamlining of the body as the Home key and fingerprint scanner is apparently hidden under the display glass.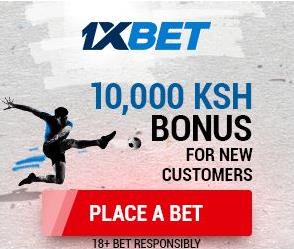 More recently reports have surfaced about Apple making the iPhone EVEN larger next year. According to reports Apple will bump the display size to 5.8in but this could all be included inside a similarly sized chassis to this year's Plus model on account of the iPhone 8 not having any bezels – it's thought it will be an all-display front just like the Xiaomi Mi Mix.
"The current rumor is that Apple could be looking at a larger 5.8-inch OLED panel for the iPhone 8 (presumably a Plus model)," notes Geek. "The current iPhone 7 Plus has a 5.5-inch 1080p LCD. As far as LCDs go, Apple has always chosen very nice ones. However, OLED technology has come a long way in recent years and is really undeniably better. The colors, black levels, and response time are noticeably better than LCD."
There will be NO iPhone SE update in 2017, however. Here's what KGI Securities Ming-Chi Kuo had to say on the matter:
"Kuo forecasts that total shipment volume of iPhones will decline in the first half of 2017 due to tepid demand in China, slow shipment volume of 4.7-inch iPhones and the lack of an iPhone SE refresh in the second quarter of the year. Kuo argues that shipment volume came in higher in the first half of 2016 due to upbeat demand for the iPhone SE."
"Instead, Kuo believes Apple will exert pressure on its iPhone component makers to drop prices in an effort to maintain its margins. He expects suppliers to begin price reductions on components in either November or December of this year."
Apple isn't just updating to OLED panels for its iPhone next year –it is INVESTING in OLED, according to sources inside JP Morgan:
"J.P. Morgan," reports Apple Insider, "has noted that Apple has placed a purchase order with more than a year duration for the first time, and totals around $4 billion. It coincides with an 'off-balance sheet obligation' for the same amount from the third quarter, which the analysts believe is related to long-term OLED sourcing from Samsung for a potential future iPhone."
As it stands Samsung, Sharp and Japan Display have all been linked with Apple as suppliers for future iPhone displays.
According to details surfacing on November 29, Apple has more than 10 iPhone 8 prototypes currently in the testing phase, ostensibly in a bid to decide on a final design. The word comes via the Wall Street Journal, which reiterates earlier rumours once again than Apple will only pick one of its possible three iPhone 8 models to feature an OLED display panel. Apple has allegedly told its suppliers to increase their OLED output, as well as issuing instructions to "submit prototype screens with better resolution than ones from Samsung." Samsung of course being the dominant player in the OLED display sector, holding as much as 90% of the market.
iPhone 7s & iPhone 8 BOTH Rumoured For 2017
What's clear from the state of play at the close of 2016 is that Apple is now in the process of building next year's iPhones. The company is sourcing OLED panels from a variety of sources and word on the street suggests the company will include said OLED panel inside only one of the new iPhones – most likely the Pro model, which also happens to be the most expensive.
The rumours are all pretty solid at present, but they can be broken down into a series of simple points. Below are all the major changes expected to feature inside Apple's 2017 iPhone 8 series of handsets:
Brand new design; likely all-touch frontage with zero bezels, curved display also likely.
A11 Chipset – this will be ultra-powerful and very efficient.
Big Updates To iPhone 7 Plus' Dual-Lens Camera.
The Removal of the Home Key – controversial, but very likely.
Higher Display Resolutions (Hopefully across the board)
A New Pro Model iPhone – This will be the true flagship
Big Improvements To Standard iPhone 8 Model: 1080p Display, Improved Imaging.
Bigger Battery Life: iPhone 8 Pro will likely feature the biggest battery ever placed inside an iPhone
That's just a brief overview summary, however! Below is everything currently known about Apple's future plans for its iPhone line beyond 2016.
Apple's iPhone 8 – or, iPhone 7s – has been the talk of the town ever since the iPhone 7 dropped earlier this year. The main reason for the all the excitement about next year's iPhone is because it will feature a new design language, the first major change in the three generations.
Multiple rumours have claimed there will be three iPhone models in 2017. But the latest intelligence suggests this year's iPhone will be done a little differently; Apple will release two iPhone 7s handsets alongside a prime-time iPhone 8 model.
True to form, Apple will save all the big changes for its iPhone 8 model, which will of course cost more than the two iPhone 7s models. If all this is true, this is what we're looking at for Apple's 2017 iPhone line-up:
iPhone 7s
iPhone 7s Plus
iPhone 8
News of the trio of iPhones comes via Chinese site cnBeta, which claims the two iPhone 7s models are called D20 and D21, whereas the iPhone 8 – codenamed "Ferrari" inside Apple HQ – is called the D22.
"But the leaked documentation says that the iPhone 8 will have a different logic board design," notes BGR. "The board should be divided into two parts connected by a flex cable. One board would house the A11 chip and NAND flash storage, while a second board will contain Wi-Fi, cellular, and other chips."
iphone-8-release-date-specs-prices
The report does not mention anything about the removal of TouchID, an all-glass chassis or wireless charging.
However, the fact that Apple is differentiating this model from the two iPhone 7s models kind of points to big changes – it can't just be an AMOLED display.
Either way, things just got a lot more interesting…
Source:http://www.knowyourmobile.com