While Zuku charges less than Ksh 800 per month to watch over 60 channels,Bamba TV is absolutely free and Star Times is even more free, but DSTV charges a minimum of Ksh 1,000 to view less than 4 channels. The packages for DSTV are not friendly for people who don't love watching English Premier League but there are more than 5,000 families in Kenya who don't feel the pinch of paying for the high subscription.
If you intend to buy a DSTV decoder,here are the packages and subscription fees.
DSTV Kenya new and old price comparison
Packages
New Price
Old Price
Difference
Ksh.
Kshs.
Ksh.
Premium
8,180
9,400
-1,220
Compact Plus
5,425
6,400
-975
Compact
3,550
3,750
-200
Family
1,900
2,150
-250
Access
1,050
1,050
0
The new channels that have been added are:
Premium
Vuzu Amp HD,
• MNET Edge West HD
• MNET East HD
• MNET Action + HD
• M-Net Movies Blockparty pop-up channel (DStv 109)
• M-Net Movies Harry Porter pop-up channel
Compact Plus
Vuzu AMP
• Lifetime
• Discovery Channel
• Crime & Investigation
• History Channel
• Africa Magic Showcase
• SuperSport 6
• SuperSport 4
• ROK
• Eva Plus
• B4U Movies
Compact
ITV Choice
• TCM
• SuperSport 4
• ROK
• Eva Plus
• B4U Movies
Family
Eva
• Eva Plus
• B4U Movies
• SS4
• Fox
Access
The best people to buy DSTV include, hotel and bar owners, individuls who wish to entertain their customers with Barclays Premier League matches and people who are ready to pay at least Ksh1,000 monthly subscription fees.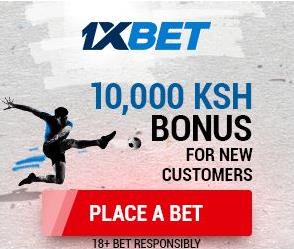 If your pocket is not deep enough, you can decide to buy free to air set boxes like Bamba TV and Startimes.You can also purchase GoTV and ZUKU, which will subject you to monthly subscription.
For excellent signal, Zuku, DSTV, Startimes and GoTV are the best.