Deputy President is growing thin and weak each day, prompting Kenyans to ask these questions:
1.Is it because of his responsibilities as the DP
2.Is the DP suffering from a serious disease
3.Is the DP undergoing some psychological problems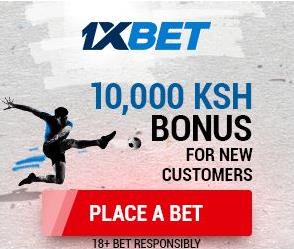 4. Is it because he frequents the Gym
As the minister during the grand coalition government,Ruto used to weigh over 100kgs,and he looked healthy and strong. The DP was masculine and energetic. Photos of him during the happy days are as follows
Certainly, you can see the DP was huge and healthy. Then came ICC, which ate some of his weight. But no sooner the case had started than the former chicken seller became the Deputy President of the Republic of Kenya .With this position ,where you are allowed to eat anywhere and anything without paying a penny-the government pays- people expect Ruto to add not less than 10 KGs in 5 years(you can see Uhuru has added some weight,Moi and Kibaki added too,Mudavadi,Saitoti,Raila and Kalonzo also became fat).But what we are seeing are two Rutos,the healthy and energetic Ruto of yester years and the Ruto of today.
Two years ago, a journalist asked the DP why he has lost so much weight yet he has money to keep him fat. The DP said since he realized he was growing alarmingly fat-you know what obesity can bring to your body-he decided to hit the gym, which is why he weighs 79kgs today.
Recently, a rumour which spread faster than monsoon winds revealed that the DP was in London for treatment. The rumour further claimed that he was in a serious condition, only for the son of Sigoi to emerge two days later accompanied by his son. In 2016, Robert Alai said a VIP had been admitted at the Nairobi Hospital. He went further to say the VIP in question was DP Ruto.It was later established that the DP was in Turkana launching projects.
Even as we speculate over his health, it should be understood that hitting the gym to lose weight has more than 100 health benefits; that is what Ruto is doing.Ruto knows that keeping fit can add you more than 20 years to your life and since he is aiming at becoming the President, he has to keep fit to see his dreams come true.
Below are photos of Ruto of today