Driving expensive car in Uganda is a big deal, you have to be ready to spend at least Ush 50,000 per day on fuel alone. Even so, there are celebrities who drive some of the most expensive cars in the world.
Some of the most elegant cars on Ugandan roads include Aston Martin, Range Rover Vogue,Mercedez Benz,Jeep,Bentley and Lembirghin.To have this car, you must sink over Ush 100 million into a car dealer, which is an issue for a struggling Ugandan. In this case, only celebrities could afford these models. We therefore reveal the names behind big toys in Uganda, who are mostly celebrities.
Jose Chameleone
Jose Chameleone is the king of Ugandan music, he also has a taste for cars. In 2016,the celebrity purchased a brand new Vitange Mercedes Benz, which cost him a whooping Sh 75 million.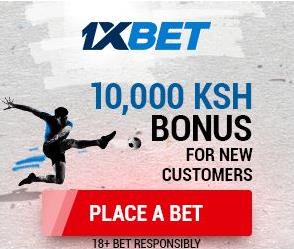 While flaunting his new toy, Chameleone bragged:
"Welcome home. Classic 1973 Merc for those that enjoyed it as my dad Never. Joseph is revenging come ride with me"
Before then, Chameleone had acquired a brand new Range Rover Sport. Chameleone also owns a BMW and Toyota V8 cars.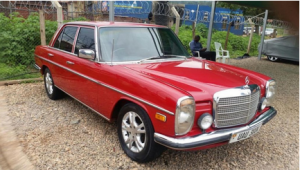 Ivan Semwanga
Ivan Semwanga,one of the richest male socialties in Uganda owns several cars.One of his fleet is a Lamboghini,which he acquired in 2016.Other toys include a Chrysler, Mercedes Benz, hummers among other posh rides.Semwanga can really floss,intimidate and make other men feel lesser beings. While bragging about his new car, he said:
"I don't care what you feel about me, I am eating my life…die if you can.Here is my toy".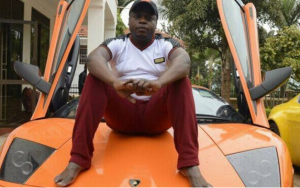 Judith Heard
Socialite and former model Judith Heard has it all. From her marriage to a wealthy American medic – Alex Heard – through her A-list parties to her cat fights with celebrities and everything in between, Heard simply lives large.
Of all her possessions, she treasures her luxurious fleet of cars the most. She shared her love for them with Polly Kamukama.
Judith's lifestyle is financed by her white husband, who has gifted her again and again, prompting many Ugandan women to be obsessively jealousy.
The socialite's Bentley is one of its kind. The car consume fuel which can feed entire family for a whole year, and she is proud of it.
SK Mbuga
Suleiman Kabangali Mbuga is another man who could spend Sh 1 million a day and feel nothing. The man, who is commonly referred as the S.K Mbuga,or "the beast", owns a total of 50 luxury cars.
Mbuga owns a Lamborghini, Rolls Royce, Jaguar, Bentley, Range Rover,Hammer and a host of other luxury cars.The man,who believes he is richer than President Museveni flaunted the following cars in his compound.
Desh Kananura
Desh Posted is another Ugandan celebrity who never shy away from flaunting what is good in his life. The man said after showing the world how God had blessed him: "I always said when I grow up"
The Rolls Royce was parked outside his compound, which is among his treasured assets.
The Rolls Royce is a fuel guzzler which can consume up to Ush 500,000 worth of fuel.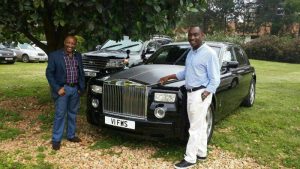 Now,if you think you are a celebrity buy one of these cars,and we shall respect you,otherwise maintain your cool for now.