Mount Kenya University is one of the most popular private universities in Kenya. The training institution has excellent structures, beautiful girls and most importantly, any academic program you would like to pursue. But one thing that has bothered me for a while is, "why the university attracts average and lazy students only, mostly those with C and D".
To begin with, if you do a survey in the entire university you will notice that no A plain student is currently pursuing his studies at the university-you will also be surprised if I tell you that only less than 100 students who scored A- grade in KCSE are currently enrolled for various degrees at the institution. What does this tell you, that the university is for the average students.
I have tried to compare academic programs offered at Strathmore University and those offered at MKU and realized that MKU is only interested in numbers while Strathmore University is interested in quality. The two universities are like day and night in regards to quality of education. For instance, Strathmore offers the best professional certifications (CFA, ACCA, CISA and CIA) which is not the case for Mount Kenya University. At Strathmore University, a student will not be enrolled if he/she does not meet minimum qualifications but if you approach Mount Kenya University and tell them that despite scoring a D+ in KCSE,you are capable of pursuing Law and that you will be able to clear the school fees…they will admit you!
Now, the reason why Mount Kenya University is a darling of C and D materials is because admission to various courses is as simple as munching a ripe tomato. What is needed is money. Even if you scored a D+,you will find a degree program to pursue at this institution.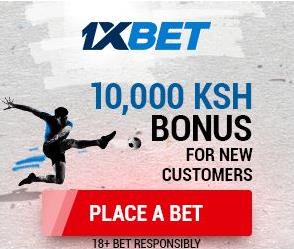 Another reason why you will like this university even if you terribly failed in high school is because of the ease at which you will complete your studies; within 2 years you have your Second Class Upper and you graduate, just like that. I am told that there is nothing like failing in Mount Kenya University. If that is the case, which average student would want to study at UoN where repeating is the norm and snub a university where passing is a MUST-we all need shortcuts.
Lastly, at UoN, Strathmore,KU and JKUAT you will not be allowed to pursue hard courses if you didn't pass well in high school.Courses like Medicine & Surgery,Law,Architecture and Actuarial Science are for bright students only,but in Mount Kenya University a C material will pursue a degree in Medicine and actually graduate faster than the one UoN will admit, that explains why employers always question academic credentials of students from Mount Kenya. Please explain to me like a one year old child, how on earth someone with a D- in Mathematics can pursue Actuarial Science and score a First Class,how on earth can a student with D+ in English can pursue Law and pass with a First Class?!!Even if you are pope, who is extremely philanthropic and merciful, you won't offer this graduate a job.All these things we have explained above are the reason why graduates from Mount Kenya University are not competitive enough in the job market.