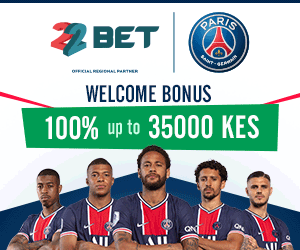 If you want to be rich, set up a business venture in Nairobi-there is a lot of money in circulation here.This year,2017,the most profitable small businesses to set up in Nairobi have been identified.
This article will focus on small businesses, which you can set up with as little as Ksh 10, 000, but most importantly those with reasonable profits.
Fast Food Restaurant
The first business you should think of setting up is a fast food restaurant. We have witnessed several fast food restaurants come up in different Estates within Nairobi and within no time, they grow to become phenomenon.
Fast food restaurant require less than Ksh 200,000 to set up within Nairobi estates, and Ksh 1 million-Ksh3 million to set it up in Nairobi CBD and Westlands.
Water Supply Business
The demand for water in Nairobi is overwhelming. Those people with water supply tanks make million daily, thanks to the ever growing population in the city.
What you need is a water truck and a license from the City County. Initially, you can hire a truck, which goes for Ksh 5,000-Ksh 10,000 per day then later purchase yours.
With Ksh 1 million you are able to start water supply business in Nairobi.
Coffee Shops
If you think Java, Savannah and several other coffee shops within Nairobi are running on losses, then you are living in your own world. These businesses make million daily without much struggle. The beauty with coffee shop business is that it's not complex, what you need are machines for juice blending, milk, coffee, tea, chairs, a kitchen and elegant lighting system.
Since many people in Nairobi have disposable income, they tend to visit various coffee shops within the city to have fun. It's is for this reason that we need more of these businesses in Nairobi.
Online shop
If you are aggressive in marketing products online, please start an online shop.
Online shop, I mean where you sell your products through Facebook, Twitter, Instagram and on various websites.
In future, even malls will be closed, simply because of online shops. That is what is happening in USA where more than half of major shopping malls have been shut down because people buy products online.
But you will be competing with the likes of Jumia, Kilimall, Kaymu,Amazon,Alibaba and many other major online shops. Even so, we advise you not to fear competition—there is no business on this earth that lacks competition.
Garbage Collection Business
There is a very big problem of garbage disposal in Nairobi. The few companies available in the city are not able to traverse all estates for garbage collection, which is why you should think of this business.
The moment you register your business, start looking for clients, from house to house especially in Eastlands where there are thousands of apartments. The moment you get 10 clients, know that your journey towards success has started.
Matatu Business
You will always make profits in matatu business within Nairobi region.If you manage to have a 24 seater matatu and have it ply along Langata or Ngong Road,you will kiss poverty bye.
In a single day a 24-seater matatu makes Ksh 20,000-Ksh30, 000 while a 14-seater matatu makes Ksh 4,000-Ksh10,000.,this is exclusive of fuel costs and other expenses.
Bouncing castles
Bouncing castles are playing grounds and facilities for children. As the space for playing within the city become scarce by the day, these facilities have become part of life for Nairobians.As a business oriented Kenyan this is the opportunity you should grab.
In this year, do yourself justice by starting this profitable venture.
Chemist/Pharmacy
Real estate, oil & petroleum industries and medical sector are the most profitable sectors in the economy. Since we don't have enough capital to set up large businesses, we opt for selling products from these industries. A pharmacy/Chemist is one you can set up in Nairobi and make profits in the tune of millions, but you need to partner with someone who possess a degree or diploma in pharmacy so as to acquire a license for the same.
Cosmetics business
If you want to make it in fashion industry, specialize in selling women products. Cosmetics are some of the products which fly off the shelves like nobody's business
The good thing about women in Nairobi is that they overuse cosmetics, which is advantageous for business owners.
If you are a man of means, please start a betting company…Kenyans have a lot of money to waste. Betting companies like Sportpesa,Betin,Betway and many other popular sites have made billions, they are almost "vomiting others" because the money is too much: you should also join them.