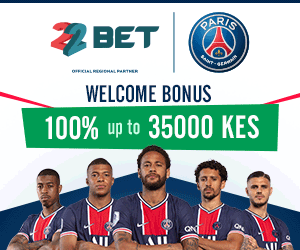 Gakuyo Real Estate took Kenya by storm. The owner, Bishop David Ngari promised heaven while announcing home ownership plan to over 7,000 people who had a dream of investing in real estate sector.
Through Ekeza Sacco,Gakuyo informed clients that they would save as little as Ksh10,000 per month, which will eventually accumulate to sufficient amount to buy a house. More than 7,000 Kenyans were convinced beyond doubt that this project could succeed,Gakuyo,being a man of God even assured them "what they had been praying for is finally here". In the process, he showed them several parcels of land in Kajiado, Kiambu ,Nanyuki and Machakos.
People who were convinced started saving and by December 2015,the total amount in Ekeza Sacco, under Gakuyo's name had totaled  Sh316.5 million
Depositors started doubting the Bishop when the housing plan he had promised failed to materialize after one year elapsed.Initially,he had told them he would deliver the houses in one year, ever since people have been waiting.
In 2016,Bishop David Ngari,purchased a private chopper, which cost him Ksh 200 million. People close to him said some of the money was sourced from depositors.
Later the man of God declared interest for Kiambu Gubernatorial seat. This is when people realized their dreams have vanished.
Defending himself,Gakuyo said:
"I have many parcels of land where I will eventually build thousands of homes for all the poor people who registered with me," he said, adding that he had enough money to put up 5,000 homes as promised but warned it could take more than three years to complete. The initial promise was 12 months.
But the government has promised to investigate the matter.In a letter addressed to the Standard Group, Principal Secretary – Ministry of Cooperatives Ali Noor Ismail said investigations have been launched following allegations relating to fraud at Gakuyo Real Estate. "The State Department for Co-operatives through the Commissioner for Co-operative Development has already dispatched an inspection team of officers to investigate the affairs and operations of the society with a view to verifying the complaints raised by the members," he said.
What is now remaining is everybody for himself and God for all of us.