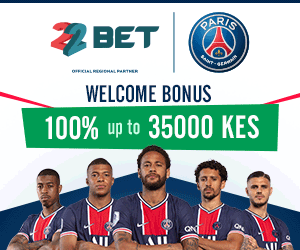 Intermarriage has become our way of life in Kenya, Kenyan women are now getting married to other tribes, even by white men simply because of one or two reasons.Venas News unearth some of the most hidden secrets by Kenyan men in regards to the core reasons why they are attracted to other tribes
White men
Kenyan women prefer white men to black men simply because of money-there is nothing excites a Kenyan woman like money. White men are believed to be loaded, especially expatrieates.If a white man makes a mistake of approaching a Kenyan girl,the girl will accept instantly and even propose even before the man blinks.
Kikuyu men
We understand that Kikuyu men are not good in bed, but women love them anyway. The reason why a woman would accept a Kikuyu man is because of money. Kikuyu men are excellent investors and know how to save. Every woman would want to be close to such a man.
Kisii men
Kisii men are tigers in bed-we said this before. Though they are not handsome, they tend to attract women from every tribe.
Since a Kisii man is not an average bull in bed, he is preferred by women who have been starved for ages.Besides, women love these guys because they are hard working.
Luo men
Luo men are flambouyant, extremely boastful and heavy spenders. A woman besides this man knows she will enjoy life to the fullest while the man's account runs dry.
A Luo with money can spoil you my friend,but wait until his money is over,he will start constant lamentations,mara blaming government, Mara playing sportpesa,mara looking for jobs here and there.
If you are a woman who wants to have fun with a man for a short period, please get married to a Luo man.
Kamba men
Kamba men are loyal,they usually settle for less but are generous.These guys are also handsome.
Some women are attracted by looks,and that's where Kamba men come in.
Kalenjin men
We understand it's difficult to trace a handsome Kalenjin man.It's also hard to spot a Kalenjin who is flambouyant, except Donald Kipkorir.But I can tell you these people, once they marry you they won't divorce you…which lady doesn't want this kind of a man.
A Kalenjin man will earn his salary today and bring all the money to you,"pesa ndio hii,na ufanye vile ulifanya jana usiku,nilisikia poa",he will tell his wife.
Luhya man
Luhya man is a beast in bed. Try him and you won't have appetite for another man,but be prepared to increase the size of your cooking pot and also to have a co-wife.
Coast Men
Men from Coast are extremely handsome.They have soothing words,and know how to treat women.Girls love them because of their "mistari",but these people can cheat in you countless times.
 Maasai men
Women love men who can provide security. This is one common characteristic of Maasai men.You can't joke with a Maasai man.