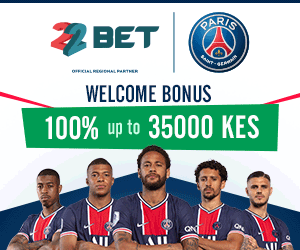 Gwada Ogot is the man who wants bhang to be legalized in Kenya.The researcher says bhang,which is a product of Cannabis sativa, heals more than 100 diseases.
The man,who has smoked bhang again and again,says "due to ignorance, African governments have not made the important product legal".
"Scientifically, it has been proved that bhang treats 677 medical conditions. Countries like Germany, Israel, Australia, Canada and the Netherlands recently legalised cannabis for medicinal use. Kenya must follow suit," he said. "The plant is God's gift to mankind just as the many minerals he has put in store for Kenyans. The banning was purely for commercial interests with pharmaceutical firms seeking to control the medical industry during the first and second world wars."
Senate's Health committee,Dar Fred Machage agreed that the drug is used for medication in several countries across the world and said the committee will look into the matter.
"We cannot rule out the medicinal value of bhang; even snake poison has medicinal value," said the senator
Nyamira Senator Okong'o Mong'are also agreed with the researcher that the plant is useful to mankind.
"It doesn't mean that if the plant is legalised, it will destroy lives. It depends on the level of indulgence. I used it as a juvenile. I was also in India, where the plant is legalised, but it is vital if people are disciplined. You can choose not to use it," said Mr Mong'are, whose admission that he once smoked bhang shocked his colleagues.
Currently, over 100,000 Kenyans smoke bhang .most of them in Nairobi, Western Kenya,Nyanza,Coast and Central Kenya. If the drug is legalized, the number could rise to a minimum of 200,000