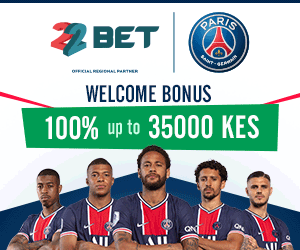 Do you know you can own a car in Kenya even if you are poor? And do you know it's not a must to save your salary till you meet the cost of a car?Venas News would like to reveal various ways you can buy a car cheaply even when you earn peanuts.
Through Insurance Companies
The first thing, and most important is to approach insurance companies through undrewriters.Make friendship with one of the underwriters to determine the cars which have been written off. These cars are normally disposed off after fatal accidents. Once the cars have been written off,you can approach those guys, informing them of the intention to buy one,of course not through management but the underwriters.
A car whose market value is Ksh 1.2 million can be sold at Ksh 300,000.
Auction
Another easiest way to own a car in Kenya is through approaching auctioneers. These people know individuals whose products will be auctioned,they even know which and when a government parastatal is going to auction their cars. When you leave your contacts with the auctioneers, they will make effort of calling you whenever the exercise happens.
During auctioning of items, a cars with a market value of Ksh 2 million can cost downwards Ksh 500,000.
Through a garage
Several garages in the city have cars which were towed by the owners after accidents or due to small mechanical problems. Some of the owners may give up on the vehicles and instruct the garage owner to sell the cars. If you approach these people, you can buy a very expensive car cheaply and after doing so, you import parts of the car which were the main reason the owner sold it.
Loan from a SACCO
It's better to take a loan from a SACCO as compared to banks. SACCO loans are cheap and have few restrictions.
You can save Ksh5,000 each month for two years, which will amount to Ksh 180,000.A good Sacco will give you a loan of up to 4 times your saving. Then use this amount to buy a car.