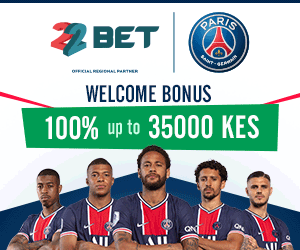 What defines a worse course in Uganda?Well,if you pursue a degree course and three years down the line you find  yourself still jobless,know that the course you pursued is not marketable.
There are over 100 courses offered at Universities in Uganda.Some courses are marketable but majority of the courses are not marketable.Some of the courses offered in Ugandan Universities cannot secure you a job in any industry.Below is a list of courses which are not marketable in Uganda.
1. Bachelor of Arts
Bachelor of Arts is one of the most useless courses in Uganda because it's just a general course without any specific specialization.
Even when a graduate is applying for a job he's not sure which position to apply for in the first place. Even the employer is not sure where to categorize a Bachelor of Arts Graduate. He is forced to ignore applications from these graduates.
2. Bachelor of Business Administration
Bachelor of Business Administration is another useless course unless a graduate becomes clever and pursues a professional course such as CPA, ACCA and CFA.
However, most students who pursue this course ignore sitting for professional courses, they end up becoming more frustrated than those who didn't bother to go to school.
3. Bachelor of Science
Bachelor of Science is a general course which doesn't even define a graduate. It's shunned by those who know the value of education since it will take them nowhere.
If you find yourself pursuing this course don't worry, just pursue a professional course like CPA or CFA then go for a good Masters course that will define you.
4. Bachelor of Environmental Science
Very few who pursue Bachelor of Environmental Science end up in the job market; most of them are sleeping with their academic papers.
If you are lucky to land in a good NGO then you are one of the most blessed people on earth, otherwise you will regret forever.
5. Bachelor of Agriculture
Unless you intend to employ yourself, otherwise the course is not marketable beyond your farm.
We cannot discourage you from pursuing the course because it will equip you with skills which can help you manage your farm well for better returns.