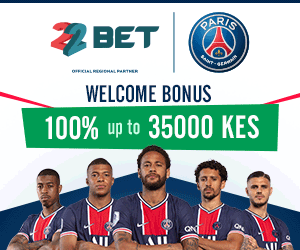 Betin Kenya is not owned by Kenyan, but by a group referred to as Logispin.This group operates several other companies in Europe and other African countries where football is followed like a cult.
In 2015,Betin secured a license to operate sports betting business in Kenya. It's major aim was to rival Sportpesa, which had dominated the industry for a couple of years. In the first year, it struggled to penetrate the market; this was due to the rigidness of Kenyan gamblers, who had believed Sportpesa was the father and mother of gamblers, but we understand every child knows his mother is the best cook, until he tastes his neighbour's delicious meal.
In 2016, towards close of the year, Betin increased their odds -so as to attract more gamblers. This, together with aggressive marketing, the company started being visible.
Today, sportpesa is ranked 6,000 globally while Betin follows it closely with a rank of 14,000.Both companies are super brands and attract a total of 20 million daily visitors into their sites.
What is surprising, though, is that Betin two years into its inception, it's making over Ksh50 million in a single day, translating to over Ksh 1 billion per month. The company is among the fastest growing foreign owned companies in the country.