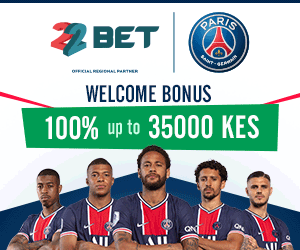 There are over 50,000 affiliate programs online but few originate from Kenya. Bloggers in Kenya mostly earn from Google AdSense, Taboola, Outbrain, Revcontent, MGID, Content.AD,but in today's world they can also make more money from the following Kenyan affiliate programs.
Jumia
Jumia has a very attractive affiliate program for individuals to make money online. This program was introduced two years ago and it has since grown to become one of the best affiliate programs in Kenya.
To join the program, simply search for "Jumia Affiliate Program". You will be directed to Jumia page where you are required to submit your details, including your website domain, account details and personal information.
After you have been allowed to join the program, you will be required to place a banner on your website…the banners come in different sizes.
Remember, Jumia pays you based on the successful sales they make from customers who used your platform to access their products. The commissions range from 8% to 30 % of the product cost.
Kilimall
Kilimall, just like Jumia, has a wonderful affiliate program. This online shop offers attractive commission for bloggers who successfully directs customers into buying Jumia products.
Commissions earned from the successful sales range from 2% to 8%.
Betin Kenya
Betin Kenya is actually the best affiliate program for Kenyan bloggers. In this program, you are required to send an email to Betin indicating your personal information, website domain, number of unique visitors to your website per day/month and contact details.Betin will then evaluate your website and decide whether to allow you advertise their products or not.
You should be aware that only websites with more than 1,000 daily unique visitors can be allowed to place Betin Kenya banners on their websites.
Travelstart Kenya
Travelstart is the largest and fastest growing online travel agency in Africa. Founded in 1999, Travelstart turned the travel industry upside down by allowing anyone with Internet access to become their own travel agent. Their state-of-the-art flight booking engine allows users to search, compare, book and pay for the cheapest local and international flights. They also have an excellent customer support team to help individuals and companies book their travel requirements if they require personal assistance. Joining the Partnership program will allow you to leverage their strong brand and technology.
How it works
Travelstart partnership program is simply a paid referral system. You recommend their site to your users by placing the affiliate banners or links on your website. When your users click through Travelstart site and make a booking, you earn money. As simple as that! The Travelstart Partnership programme gives all its partners the chance to profit from the company's continued success. The perks you get from promoting Travelstart are endless including:
Super low prices: Travelstart negotiates directly with suppliers to secure access to the lowest prices and exclusive rates. As a Travelstart affiliate, you're able to showcase these promotions on your site.
Earn highly competitive commissions from day 1, at no cost to you.
Travelstart supply you with the tools, feeds and support you need to acquire customers
A top-notch CRM programme dedicated to building long-term customer retention and loyalty
Tropical Valley Safaris
Tropical Valley Safaris Kenya has an attractive affiliate program for individuals with websites. You simply sign up and place a banner on your website. Every successful customer your refer to this company earns you commissions.
About the Affiliate Program
Tropical Valley Tours and Travel is a tours and travel company specialising in Eastern Africa travel. Through their website, clients can book travel services to all destinations in East Africa (Kenya, Uganda, Tanzania, and Rwanda). These services include tours and safaris, hotels, airline tickets, and rental cars.
The company's affiliate program allows participating web sites to earn commissions for all bookings resulting from the web traffic they refer to them. If you are accepted into the affiliate program, all you will have to do is to place the affiliate links to Tropical Valley Safaris site, on your website. The company uses advanced tracking software to monitor all traffic coming from your website. If any visitor who came from you purchases any of their services, the company will give you a commission equivalent to 30% of their net revenue.
Joining is free. Once the company approves your application, you will have access to an affiliate member area, through which you can get the affiliate links and banners to place on your site. The affiliate member areas also enables you to see your reports, including visitor referrals, any resultant sales, and earned commissions.
How Does Affiliate Marketing Really Work?
Affiliate Marketing is an advertising system where one (or more) website(s) – the affiliates – agree to place text ads and/or banners linking to another website that sells services of products. The affiliates earn a commission when the traffic they refer to that website result into a sale or a lead.
Types of Affiliate Programs
Affiliate programs generally fall into any of the following three categories:
Pay Per Click
    Pay Per Lead
    Pay Per Sale
Pay Per Click:
Affiliates get paid an agreed fixed amount for every click on their affiliate links.
Pay Per Lead:
Affiliates get paid an agreed fixed amount for every enquiry/lead that came from traffic referred by their affiliate links.
Pay Per Sale:
Affiliates get paid a commission (an agreed percentage of the sale) when the traffic they refer to the selling website make an actual purchase.
This company's affiliate program is a single-tier, pay per sale program.
Africa Point
Africa Point is a leading travel site specialising in Africa travel. Offering online booking and information to the top destinations in Africa including:  Kenya, Tanzania, South Africa, Uganda, Seychelles and Mauritius. We offer individual Safaris, Beach Holidays, Hotels & Lodges, Car Rentals, Flights and Tours / Excursions.
The company offers affiliate program, which is designed around a no-hassle, zero-risk approach, successfully maximizing the benefits to them, to you, and to those clients whom you refer to Africa Point. Simply stated, it is a Win/Win/Win situation!
Pre-agreed Commission!
Unlimited Monthly Earnings!
No Monthly Minimum FREE Membership!
To join, simply sign up on their website and place a banner on your website.
KenyaPesa
KenyaPesa is a new player into this affiliate program but the company is graining so much momentum to the point of attracting blogs with millions of monthly traffic.
How KenyaPesa Affiliate Program Works
KenyaPesa Affiliate Program
Refer your friends and colleague to KenyaPesa and get paid for it. To become an affiliate, all you have to do is Register for a free account.
Once you have registered, log into your account. In your Member Area you will find a referral link which your referrals must use when registering in order for your account to be credited.
For every new customer you refer to KenyaPesa, the company will pay you CAD 5.00 per referral once they complete the first order. These referral earnings will be credited to your account and are displayed in your Member Area.
You can withdraw your referral earnings once the amount reaches $10.
Smart Kenya Online
Smart Kenya Online is a company which designs various templates for businesses, websites and sells books. The company gives bloggers opportunity to earn money through their attractive referral program.
ABOUT THE AFFILIATE PROGRAM
Reasons to join:
Registration and participation are FREE!
Earn 20% commission (10-50$ per sale on average).
All products have great market value. Each 60th targeted visitor makes a purchase, according to the company statistics.
Start earning money immediately after registration!
If someone comes through your affiliate link and leaves the company site without a purchase ,you will still earn your affiliate fee if this visitor buys products at a later date.
Track your earnings and visitor statistics in real time.
Sell templates under your own brand.
Display template catalogs on your site through dynamic interfaces.
The company takes care of everything   billing, delivery, anti-fraud protection, and customer service.
Advanced visitor traffic statistics.
You may withdraw your commission earnings whenever your balance reaches $100.
Ways of referring visitors:
Sign up as an affiliate by filling out the company's simple online form.
Place your affiliate link or banners on your web site, or send your affiliate link to potential customers via e-mail.
Everyone who comes to our site via your affiliate link will receive a lifetime cookie on their computer.
You will receive 20% of all purchases generated throughout a �cookie's� lifetime.
Apart from these affiliate programs, you can also contact Cooperative bank, Safaricom, Strathmore and Sportpesa for partnership and promotions. These companies will allow you to place banners on your website to earn commissions on successful sales.