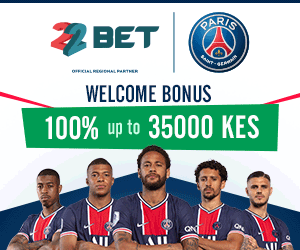 Wealth can come in different ways, through hard work, business or inheritance, but in Kenya you won't be rich if you don't belong to any of the following people.
Before we name them, we wish to warn anyone who is employed, working very hard, pursuing MBA and looking for a promotion, that it's impossible to become rich if you follow that route. Wealthy does not come through employment, but if you think am misleading you, please count the number of rich people you know who grew to that status through employment.
A rich person in Kenya is someone whose assets, including money in the bank account amounts to at least $1 million. A wealthy person is that man/woman whose bank account balance, including assets amounts to at least $100 million. In Kenya, there are approximately 10,000 millionaires and at least 3 billionaires.
I had the opportunity to conduct research to determine the lifestyle of individuals who live in posh estates like Kitisuru, Runda, Karen,Muthaiga,Kileleshwa etc and what different they do to enable them live in such high-end places. I compared their daily routines and those of individuals living in middle and low income areas like Embakasi, Donholm, Githurai and Kawangware.I can tell you, these people live in Kenya but I can tell you they have totally different   calendars. While in low income areas, people wake up to work for people, those in leafy suburbs wake up to supervise their businesses and strategize.
I came to realize that rich people in Kenya are drawn from the following group of people
Politicians
In Kenya, if you are not a politician, chances of you becoming rich are slim.Politicians,right from MCAs,MPs,Governors to the president are a happy lot.I can tell you without fear that of all the people we have mentioned here, none earns less than Ksh 1 million a month. Apart from the salary, these guys are exposed to tendering activities, several projects and other deals that bring them huge sums of money. This explains why political campaigns cost millions of shillings, it explains why politics is a do or die contest in Kenya, it explains why to some politicians, it's either a win or suicide.
If you manage to visit rich estates in Nairobi, Mombasa and Kisumu, you will realize that 70 % of the homes are owned by politicians.
Business
World over, if you aren't a business person/entrepreneur, your hopes of becoming a "Bill Gate" will go up in smoke. The surest route to success and lots of money is entrepreneurship. We have mentioned that 70 % of homes in posh areas are owned by politicians, then we add that 25 % of the remaining homes are owned by entrepreneurs. This leaves only 5 %, which go to individuals in diaspora, CEOs and corrupt people.
Corruption
Kenya is ranked among the most corrupt countries in the world, this is no joke. What is funny is that the corrupt go scot free after stealing the money. The money stolen from the corrupt deals is used to construct shopping malls, buy ranches, build magnificent homes and buy posh cars. It is evident that these same corrupt guys join politics eventually so as to protect their loot, and surprisingly Kenyans reward them by electing them.
Summarily, the three things listed above contribute 99% of wealthy class in the country.
Now I can tell you for free that employment, unless you are corrupt, will take you nowhere in this country. Your tax will be eaten  as you languish in poverty.