Chuka University stands out when it comes to producing all round students.This is so because many of the courses offered at the university are marketable.
If you are planning to join Chuka University,here is a list of best courses to study for a prosperous career.
1. Bachelor of Commerce, Bachelor of Purchasing and Supplies Management
Both courses are offered in the Department of Business Administration. A student in Bachelor of Commerce has a wide range of subjects to specialize on; they include marketing, human resources management, accounting and finance. Any of these will land a graduate of commerce in a well-paying job.
The competition for available jobs in Kenya has reached all-time high; it's wise for those pursuing BCOM to do a professional course to increase chances of getting a job immediately after college. A combination of BCOM Accounting and CPA is wonderful while those specializing in BCOM Finance can combine with CIFA or CPA.
Bachelor of Purchasing and Supplies on the other hand will give you a chance to work in manufacturing industries as well as government agencies. The course is not flooded like other courses, which makes graduates easily secure jobs immediately after graduation.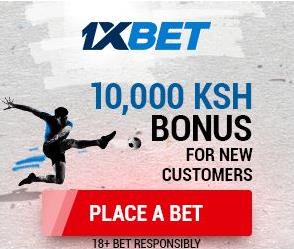 2. Bachelor of Nursing/Diploma in Nursing
Are you good in Biology, Chemistry and Mathematics? Please consider pursuing Bachelor of Nursing at Chuka University because the course is extremely marketable. Even if you don't get a job after college, you can open a chemist or your own clinic.
A chemist is one of the most profitable businesses in Kenya; regardless of the town you will operate your business.
3. BSC (Computer Science)/BSC (Applied Computer Science)/Diploma(Computer Science)
These are amazing courses offered at this great University!
We are in an era where technology rules the world, if you don't move with the change; you are likely to be phased out. Computer Science is the force behind Social Media, MPESA and other innovative things that have shaken the world. In you right senses, what can make you refuse to pursue Computer Science!
As you prepare to pursue this course, remember that innovativeness and attention to details are the key ingredients to a successful career as a Computer professional.